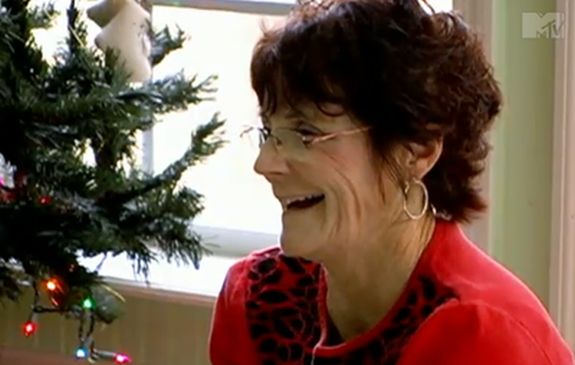 It's Christmas time! The stockings have been hung, the Fix-a-Flat has been wrapped and placed under the Christmas tree, and at least some of Jenelle Evans' ex-booooyfriends are greatly anticipating that special Christmas cookie placed on their jailhouse dinner trays come December 25!
Since it's the holiday season and all, The Ashley felt it was, once again, time to dip into her demented mind to bring you yet another one of her signature "Teen Mom: Would You Rather?" quizzes, forcing the show's fans to choose one of two impossibly hard 'Teen Mom'-themed scenarios. Unlike her first two quizzes, though, this one is Christmas-themed!
Nibble on a plate of Butch-shaped gingerbread cookies (complete with rat tail hairdo, of course), set out a plate of Kieffer-approved pot brownies for Santa and take The Ashley's holiday-themed "Would You Rather?" quiz!
To play The Ashley's other 'Teen Mom' "Would You Rather?" quizzes click here and here!
(Photos: MTV, Instagram, Twitter, Facebook)