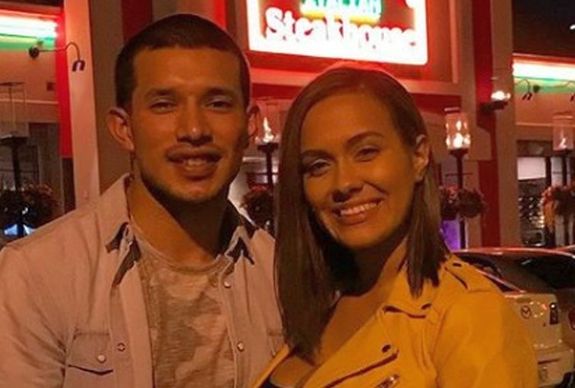 Briana DeJesus is clarifying the status of her relationship with her Teen Mom 2 co-star Javi Marroquin, less than a week after her mother Roxanne DeJesus blasted Javi on social media!
In a new interview with Us Weekly, Briana confirmed that she and Javi are still together, and even told the magazine that they both see "long-term potential" in the relationship.
"We are making plans toward our future. Our relationship has been great thus far," Briana said.
Last week, though, there appeared to be trouble in paradise, at least between Briana's family and Javi. As The Ashley previously reported, Roxanne called Javi out for fishing for sympathy and using his possible Air Force deployments as a storyline for future 'Teen Mom 2' episodes. (Roxanne deleted the tweets not long after she posted them.)
Briana's sister, Brittany, was also involved in the feud, as she and Javi unfollowed each other after Roxanne's online outburst. Britt also called Javi a "raggedy ass" on Instagram live…as you do.
In her interview with Us Weekly, Briana insisted that Roxanne and Javi have worked out their differences.
"My mother and Javi are fine. There's no issues," Briana said.
She did, however, confirm that Roxy is still unsure if Javi's in the relationship with Briana for the right reasons.
"She just wants to make sure Javi's intentions are true and not just for TV. She's my mother and wants to protect me but we are all fine," Briana told Us Weekly.
That may be so but, at press time, Javi and Brittany were still not following each other on social media. Javi and Roxanne are also not currently following each other.
(Photo: Instagram)