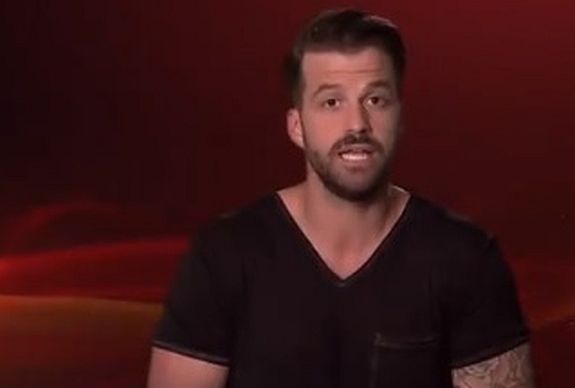 As if we needed another reason to tune into next week's premiere of The Challenge: Vendettas — the series is giving us a newly single Johnny Bananas… and it seems he's ripe for the picking.
In a new trailer for the upcoming season, Bananas confirmed that he has split with his longtime girlfriend Hannah Teter.
"This is the first Challenge I've come on as a single man," he said. "The Banana has left his bunch. Me and my girlfriend for five years called it quits. So here I am: single and naked as the day I was born."
The last time fans of 'The Challenge' got to see Bananas let loose and go a little… well, bananas with any ladies in the house was back in 2012 during "Battle of the Exes," when he hooked up with Camila Nakagawa. Later that year, Bananas began dating Hannah, a three-time Olympic snowboarder.
Bananas has yet to comment on the split on social media, other than a retweet of MTV's sneak peek announcing his new single status, adding that it was a "Christmas miracle." His last Instagram post to feature Hannah was posted on September 10 — two weeks before the cameras started rolling for "Vendettas" so it's likely the split happened sometime in mid-September.
With 14 female contestants living in the "Vendettas" house alongside Bananas, maybe we'll see the 'Challenge' champ take a break from stirring the pot and turn on the charm with the ladies. Our money is on one of the three girls who were not affiliated with MTV prior to the show, as it's safe to assume he's already burned bridges with most of the others.
'The Challenge: Vendettas' premieres January 2 on MTV.
Watch the clip below:
The best gift of all is finding out that @MTVBananas is single! ?? Check out this sneak peek from the season premiere of #TheChallengeVendettas and don't miss the first episode, Tuesday January 2 at 9/8c! pic.twitter.com/bitS8mwqbe

— The Challenge (@ChallengeMTV) December 25, 2017
(Photos: MTV, Instagram)