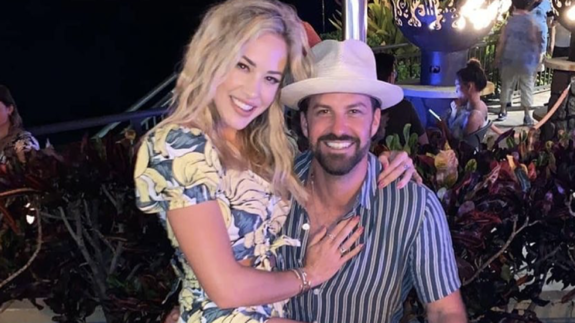 It's over for The Challenge vet Johnny Bananas and his longtime girlfriend Morgan Willett. Morgan confirmed their split to Us Weekly on Monday, releasing a statement hinting at the reason behind their sudden breakup.
Morgan's statement comes shortly after a viral video circulated on several 'Challenge' tea accounts. In the video, a man who looks like Johnny (and is wearing the same unique shirt that Johnny has been photographed wearing in the past) is shown nuzzling a brunette at a bar in Newport Beach, California, last week. Since the man's full face isn't shown, The Ashley can't confirm or deny it is, indeed, Johnny. The man is, however, standing next to 'Real World' star Ruthie Alcaide, who was celebrating her birthday with other 'Challenge' alum at that bar that night. (Ruthie is to the left of the man in question, wearing a denim jacket.)
It appears, though, that Morgan believes it was Johnny, as she mentions that she has seen "everything circulate over the Internet" and is "thankful to know the truth."
(Morgan did not confirm that the video had anything to do with the breakup, however.)
"I've always tried my best to be an open book and after seeing everything circulate over the internet, I felt like I should let you all know that Johnny and I are no longer together," Morgan said in a statement. "While I feel heartbroken, I'm thankful to know the truth. Johnny is someone I loved & respected very much and so I will be taking some time to heal and process it all. Thank you to everyone for the support and when I'm ready to share more, I will. For now, I'm just focused on spending time with my family."
Over the weekend, Morgan— who was on vacation in Hawaii at the time— posted a long "letter" to her fans, explaining that she was feeling "very betrayed," "sad" and unsure what to do. She did not, however, explain what caused her to feel that way.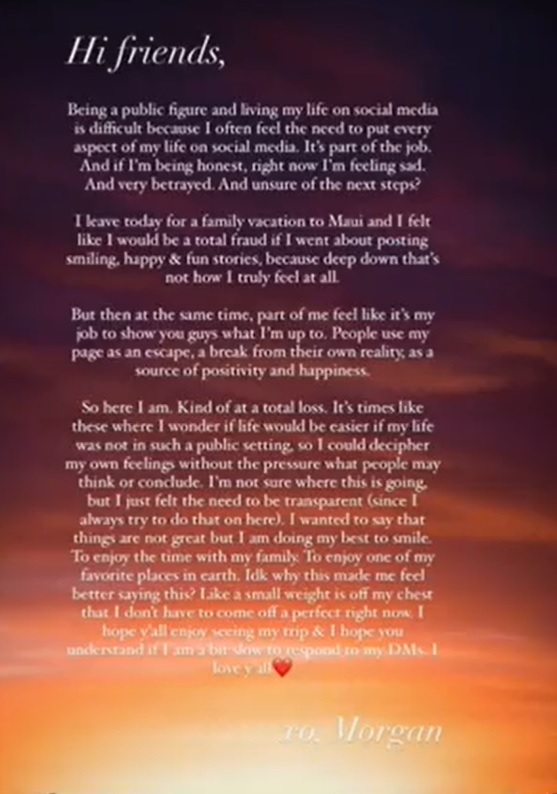 Morgan has scrubbed most of the photos on her Instagram account that feature Johnny.
Morgan and Johnny had been together since meeting on 'The Challenge: War of the Worlds" in 2018. During an April 2019 episode of Ex on the Beach, Morgan admitted to her boyfriend Jay Starrett that she cheated on him with Johnny.
Before dating Morgan, Johnny was in a five-year relationship with Olympic snowboarder Hannah Teter. They split in 2017.
Morgan has not appeared on 'The Challenge' or any other reality TV show since getting with Johnny. In fact, back in June, Johnny revealed on the Challenge Mania podcast that he told the former Big Brother star their romance likely wouldn't work out if she continued to appear on future seasons of 'The Challenge.'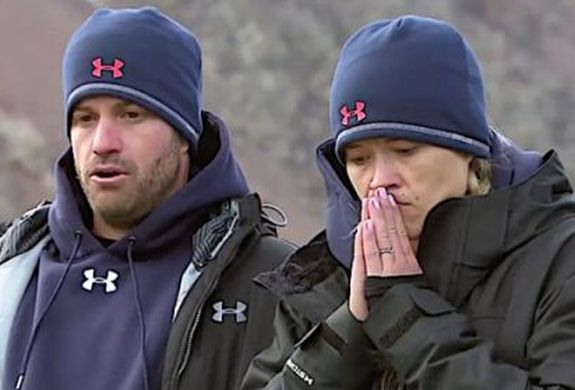 "I've been doing this for so long that if there's any chance for this relationship to work, it can't be under the public eye of a reality television show," he said. "Before anything got serious, I basically told her, 'listen, you know that … this has been my life, my profession, for the foreseeable future. I just want you to know that if you plan on continuing to do shows, this isn't gonna work."
Johnny has yet to publicly comment on the break-up or cheating accusations.
RELATED STORY: 'The Challenge' Star Johnny Bananas Told Girlfriend Morgan Willett Their Relationship Wouldn't Work Out if She Continued Doing Reality TV
(Photos: MTV; Instagram)