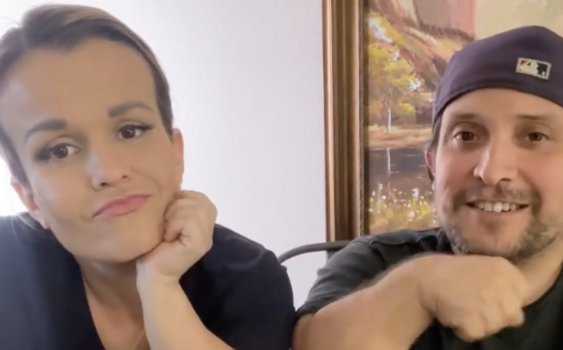 It looks like fans have seen the last of Lifetime's Little Women.
According to Joe Gnoffo, husband of Little Women: LA star Terra Jole, the 'LA' version of the franchise has been cancelled and will not return to Lifetime for Season 9. He went on to state that the book has closed on the entire 'Little Women' franchise as well.
On Monday, Joe told fans on Instagram that last week's finale of Little Women: Atlanta likely concluded "all things 'Little Women' on the Lifetime network."
Joe went on to congratulate his wife on a "job well done," as Terra not only appeared on the series, but also served as an executive producer and starred in a number of spin-offs.
"Thanks to all of the fans!" Joe added. "You are some crazy mofo's but you kept this little idea of my wife's going for about 8 years. Cheers! 'What a long strange trip it's been.'"
While Joe seemingly confirmed that the 'Little Women' is done, a source close to production told The Sun there hasn't been an official word on the show's future.
"We were set to start filming in May but due to LA being shut down there was nothing we could capture so we paused filming," the source claimed.
'Little Women: LA' premiered on Lifetime in 2014; however, new episodes of the show have not aired since August 2019. 'Little Women: Atlanta' premiered in 2016 and the final episode of Season 6 aired this month.
'Little Women: LA' also spawned spin-offs Little Women: NY– which ended in 2016 after 2 seasons– and Little Women: Dallas– which concluded in 2017.
None of the current cast members of 'Little Women: LA' or 'Little Women: Atlanta' have commented on the future of either series at this time, nor has Lifetime. The Ashley has reached out to the shows' production company, Kinetic Content, for comment as well.
RELATED STORY: 'Little Women: Atlanta' Star "Ms. Minnie" Ross Dies Following Hit & Run Accident: Her Co-Stars Speak Out
(Photos: Instagram)