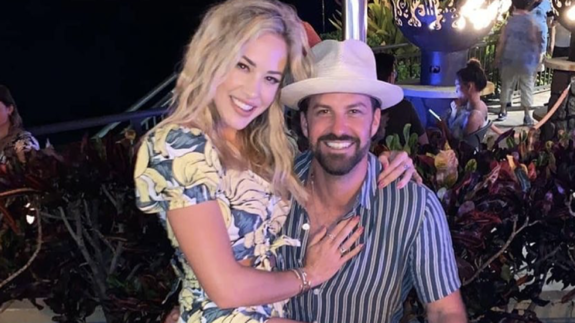 A week after announcing her split from Johnny Bananas, Morgan Willett has provided more details behind their breakup, claiming The Challenge vet cheated on her.
While many suspected Johnny had been a rotten Banana unfaithful to Morgan based on the former Ex on the Beach star's posts last week, Morgan did not confirm the rumors until this past weekend.
(As The Ashley told you last week, Morgan's breakup announcement came shortly after a video circulated on several 'Challenge' tea accounts. In the video, a man who looked like Johnny was seen getting cozy with a brunette at a bar in Newport Beach, California. The man was standing next to several former 'Challenge' stars in the video.)
Morgan— who did not actually use Johnny's name anywhere in the post— told fans on Sunday she was feeling "very betrayed," and that as her family vacation in Hawaii was ending, she was coming to "the moment I've been dreading most."
"I get through things by talking and sharing – that's just how I am," she continued. "I'm hoping I'll feel better if I know that what I'm going through will help someone else feel like they aren't alone.. because the thought of being alone is what sucks the most."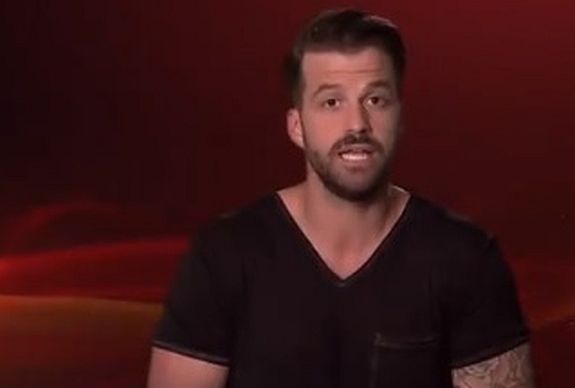 Morgan then seemed to confirm what many have suspected since last week.
"The person I truly loved more than anything else cheated on me and I found out and I had to leave," she claimed. "I don't know what else to say but I physically hurt. I have been able to distract myself with beautiful beaches and hikes and my amazing family, but now I have to go back to reality. And if I'm being honest, I'm scared. I don't know when I'll stop hurting? When will I stop missing someone? What if I never stop replaying things in my head? When do I become angry. I don't want to live my life angry."
Morgan later told followers she would "do just about anything to be with my mom and dad right now and not going back to Los Angeles."
Meanwhile, Johnny–- who "liked" Morgan's recent vacation pics on Instagram, despite their split–- has yet to tell his side of the breakup story, previously stating he plans to keep it "close to the cuff."
"My thing is I put a lot of my private life out there for everyone to see," he stated. "I've always been an open book when it comes to pretty much every aspect of my life, but in a situation like this, this is something I'm really going to keep close to the cuff. I think we're both really going through it right now and I wish her all the best and I'll just leave it at that."
RELATED STORY: Johnny Bananas Says 'The Challenge' is "Somewhat Painful to Watch"; Blames Significant Drop in Ratings on Show's Constant Twists & New Faces
(Photos: Instagram; MTV)