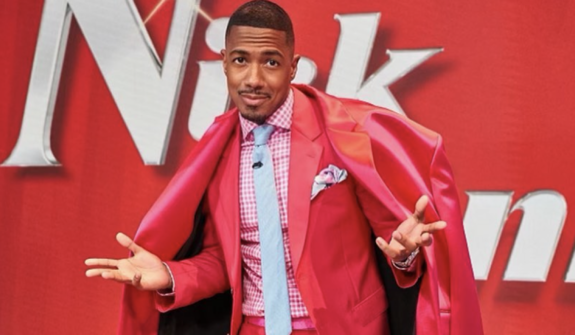 After welcoming four kids with three different women in the last year, Wild 'N Out host Nick Cannon claims he's trying to remain celibate until 2022.
Nick talked about his baby boom on the recent episode of Revolt, telling the co-hosts, "I'm celibate right now."
The Masked Singer host added that he's going to give his, um, baby-making "cannon" a rest, and is "going to see if I could make it to 2022."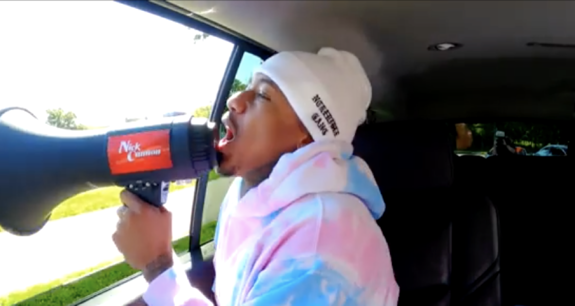 When the co-hosts doubted Nick's celibacy commitment, Nick assured them he was actually planning to stick to it.
"Nah y'all said I ain't ready," Nick said. "I'm saying I'm going in."
Nick has done quite a bit of "going in" in his time, as his recent additions have made him a father of seven.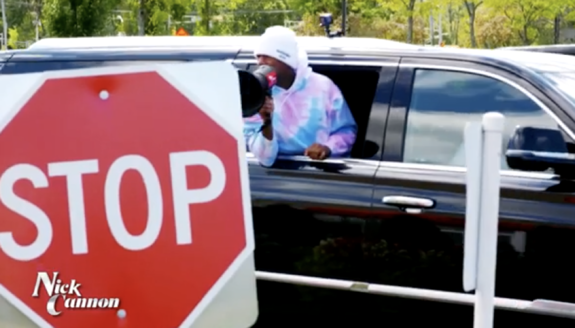 On June 23, Nick welcomed Baby No. 7, a son named Zen, with his fourth baby mama, Alyssa Scott. Zen made his arrival just two weeks after his half-brothers, twins Zion Mixolydian and Zillion Heir, whom Nick welcomed with Abby De Le Rosa. Six months before that, Nick welcomed daughter Powerful Queen with Brittany Bell. (Nick and Brittany also share a son, Golden.)
Nick first became a father back in 2011 to twins Monroe and Moroccan, whom he shares with ex-wife Mariah Carey.
Nick recently told Entertainment Tonight that celibacy was recommended by his therapist, though this advice came after Nick previously stated his efforts to single-handedly increase the birth rate are completely intentional.
"I'm having these kids on purpose," Nick has said. "I'm not having them on accident."
Nick also said at the time that he actually could've brought more babies into the world if he really wanted to.
"Trust me, there's a lot of people I could've got pregnant that I didn't," he said. "The ones that got pregnant are the ones that were supposed to get pregnant."
Back in 2017, Nick said his outlook on life changed when he was diagnosed with Lupus in 2012.
"I got to a space now where [I can say] I'm probably gonna die sooner than most people," he said at the time. "I mean, that's what the doctor said… But I'm living life like, 'F**k, I might die in the morning so let's f**k all night! So why wear condoms? I'm might not be here tomorrow!"
RELATED STORY: Nick Cannon, Who Recently Welcomed His Seventh Child, Claims He's Not Having Kids on Accident: "Trust Me, There's A Lot of People I Could've Got Pregnant That I Didn't"
(Photos: Instagram)