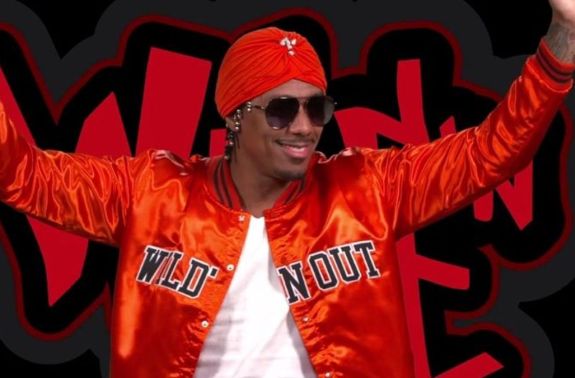 It's time to add yet another baby to the heap of newborns fathered by Nick Cannon in the last 12 months!
The host of Wild 'N Out and The Masked Singer welcomed his seventh child, with his fourth baby mama, Alyssa Scott, making the announcement on Saturday that their baby boy— who was named Zen Cannon– arrived on June 23.
"I will love you for eternity," she captioned photos of herself with the baby that she posted to Instagram on Saturday. (Nick liked the photo on Instagram.)
While Nick is not featured in the photos, he was featured in maternity photos posted by Alyssa on Father's Day, seemingly confirming that that the baby boy Alyssa was carrying was, indeed, his son. Alyssa first announced her pregnancy (and hinted that Nick was the baby's father) back in May.
Alyssa posted a baby bump pic on Instagram, along with the caption, "Zen S. Cannon." She thanked several followers in the comments who commented on how beautiful her and Nick's baby will be. She also told one follower that Nick posed for photos with her and her baby bump, but they are "keeping those for us!"
Nick continues to churn out offspring at an incredibly fast rate. Baby Zen arrived just two weeks after his half-brothers' births. In June, Nick welcomed twin boys Zion Mixolydian and Zillion Heir with Abby De La Rosa. Six months before that, Nick welcomed a baby girl named Powerful Queen with Brittany Bell. (Nick and Brittany also share a son, Golden.)
The list of Nick's offspring also includes twins Monroe and Moroccan, whom he shares with his ex-wife Mariah Carey. They were born in 2011.
(So…for those of you counting at home, that's seven children by four different women in nine years.)
In a 2017 interview with Howard Stern, Nick talked about how, since being diagnosed with Lupus, he has had a new look on life.
"I got to a space now where [I can say] I'm probably gonna die sooner than most people. I mean, that's what the doctor said…But I'm living life like 'F**k, I might die in the morning, so let's f**k all night! So why wear condoms? I might not be here tomorrow!'"
Nick has yet to comment on the birth of Zen. However, the Internet had plenty to say about Nick's rapid reproducing. Below are a few of The Ashley's favorite posts found on Twitter.
Nick Cannon getting ready for his 17th gender reveal party this year pic.twitter.com/em4rgeSMHK

— James Andre Jefferson Jr. (@JamesJeffersonJ) June 20, 2021
#1 Nick Cannon https://t.co/3hkDkM5C3H

— Zaza 🦋🇯🇲 (@loweminuh) June 30, 2021
clearly the covid-19 virus and nick cannon are competing to see who can create the most number of variants of themselves

— Micquelle Stoute (@MicquelleStoute) July 2, 2021
nick cannon when he remembers his monthly get someone pregnant due date is just around the corner. pic.twitter.com/1oMWTr4KmK

— Johnny (@itsJohnny05) July 4, 2021
RELATED STORY: 'Wild 'N Out' Star Nick Cannon Welcomes Twins with Abby De La Rosa: His Fifth & Sixth Kids By Three Different Women
(Photos: MTV; Instagram)