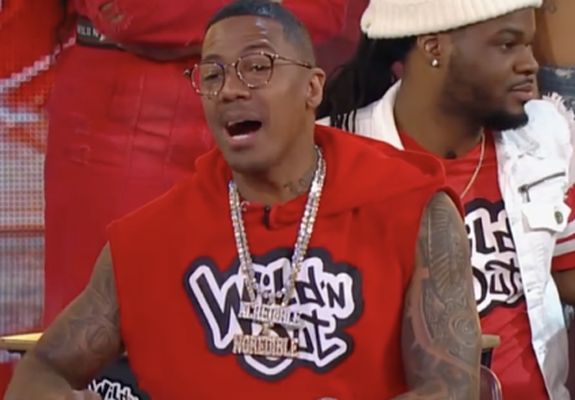 Nick Cannon just keeps firing out the offspring!
The host of The Masked Singer is reportedly expecting his seventh child, according to Alyssa Scott, a model on Nick's Wild N' Out show who basically announced on Thursday that she's carrying his baby.
Alyssa posted a baby bump pic on Instagram, along with the caption, "Zen S. Cannon." She thanked several followers in the comments who commented on how beautiful her and Nick's baby will be. She also told one follower that Nick posed for photos with her and her baby bump, but they are "keeping those for us!"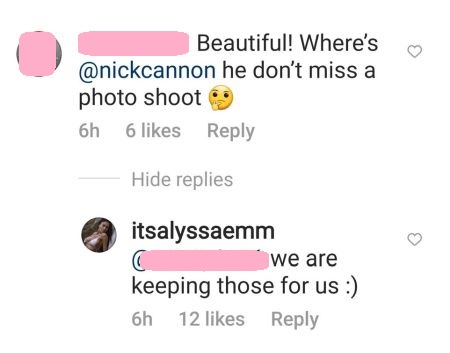 Alyssa is currently 34 weeks pregnant and is already a mother to a young daughter.
View this post on Instagram
Nick has yet to comment on Alyssa's claims; however, if the baby is his, this will be Nick's seventh child by four different women. In fact, just last month, Nick announced that he and Abby De La Rosa are expecting twin boys very soon.
View this post on Instagram
Just months before that announcement, Nick welcomed daughter Powerful Queen with Brittany Bell, with whom he also shares four-year-old son Golden.
Oh, and he has nine-year-old twins, Moroccan and Monroe with his ex-wife Mariah Carey.
If you've had trouble keeping track of all the spawn being shot out of Nick's cannon, let's review: he has boy/girl twins with Mariah Carey; a son and a daughter with Brittany Bell and will soon welcome twin boys with Abby De La Rosa.
At press time, he had yet to confirm that Alyssa's unborn baby, Zen, is his kid, or made any comment about her claims.
RELATED STORY: Nick Cannon & DJ Abby De La Rosa Expecting Twin Boys – The Fifth & Sixth Child (and Second Set of Twins) for 'The Masked Singer' Host
(Photos: MTV; Instagram)