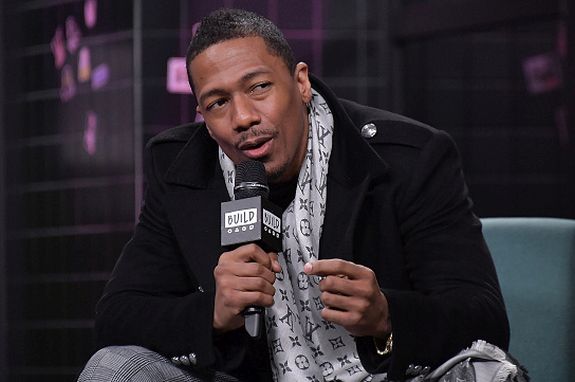 The babies just keep coming for reality TV star and host Nick Cannon!
The Wild 'N Out star welcomed twins with Abby De La Rosa on June 14. The baby boys are Nick's fifth and sixth children, and he has a seventh child allegedly on the way! Abby is his third baby mama, as he already has nine-year-old boy/girl twins with ex-wife Mariah Carey; a three-year old son and a six-month-old daughter with Brittany Bell, and will allegedly soon welcome another son with 'Wild 'N Out' model Alyssa Scott later this year. (Nick has yet to confirm or deny Alyssa's claims that Nick is the father of the baby she's carrying.)
Got all that?
Nick and Abby gave their boys unique names of Zion Mixolydian and Zillion Heir.
Abby posted a photo to Instagram showing her with the twins in the hospital. (Nick has yet to post about the babies' births on social media.)
"Welcome to the world Zion Mixolydian Cannon & Zillion Heir Cannon," she captioned the photo. "#MyWorld #TwinBoys"
While those names may seem a bit, um, interesting, they fit right in with Nick's other uniquely monikered kids. He has Moroccan and Monroe with Mariah; and son Golden and daughter Powerful Queen with Brittany. (Powerful was born in December 2020.) His son with Alyssa is set to be named Zen, according to a recent Instagram post.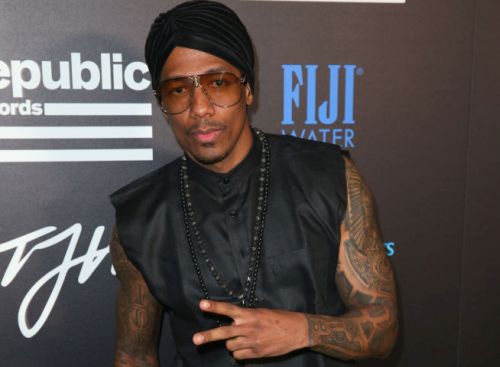 For those keeping track at home, that will be four kids from three different mothers over the past 12 months.
Abby announced her pregnancy with the twins in April on Instagram, writing, "Our dearest sons – my miracle babies, thank you for choosing me to be your Mommy.
"I know the Lord has destined me and prepared me for the gift of not one but two little angels. I pray that God give you both the strength to walk brave and boldly in your individual truth just like your Daddy. That God bless you and your brother and guide you into living out your full purpose."
The post– which has since been deleted– discussed how Abby and Nick will work together to support their kids.
"Your Dad & I will always be here for you both; in complete unison and support," she continued. "No matter what this world may throw your way, know that forgiveness is key and what is for you – is for YOU! You both are already so loved and we can't wait to meet you both."
Nick appeared in photos posted of Abby's baby shower. In the caption of those photos, Abby gave her baby daddy a shout-out.
"I especially want to thank Nick: Thank you for your constant love & support."
Nick is not only adding more kids to his family, but also adding shows to his resume. His new talk show is due to premiere in the fall, and he continues to host The Masked Singer, in addition to his 'Wild 'N Out' hosting duties.
RELATED STORY: 'Wild N' Out' Model Alyssa Smith Claims She's Pregnant With Nick Cannon's Baby; Would Be His Fourth Baby in Six Months
(Photos: Joe Scarnici/Getty Images for FIJI Water; Instagram; Michael Loccisano/Getty Images)