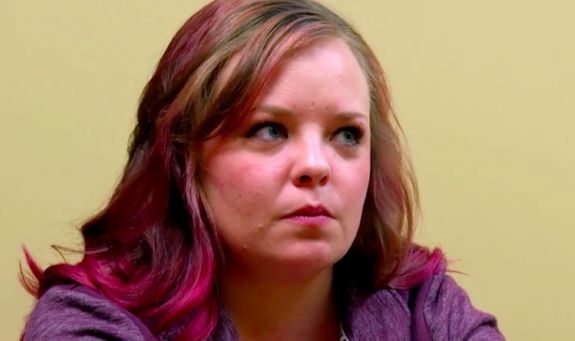 Catelynn Lowell has spent the last six weeks in treatment, and, although the Teen Mom OG star was away from her family for Thanksgiving and Christmas, it looks like she'll be home for New Years Eve!
Catelynn, who has been at an Arizona rehab facility since November 18 to treat her anxiety and depression, made a rare appearance on Twitter on Friday to announce that she will be heading home to Michigan on Saturday.
"I'm going home tomorrow!" she wrote. "So excited for the future and seeing my family!! Six weeks of treatment and I feel good! Gotta work it when I get home thanks for all your support."
Catelynn's husband Tyler Baltierra, their daughter Nova and Catelynn's parents have visited Catelynn in Arizona throughout the course of her treatment program. On December 11, Tyler wrote on Instagram that Catelynn was about to get out of rehab, but it appears that she decided to stay in the facility for an extra couple of weeks. (It's not known if she left and came back, or never left at all.)
This is the second time Catelynn has sought treatment for her anxiety and depression. In March 2016, she stayed at an Arizona facility to treat her mental health issues. Catelynn's anxiety and depression issues have become a big part of her 'Teen Mom OG' story line over the past few years.
In November, Catelynn posted a startling tweet, explaining why she had chosen to go back into treatment.
"Well today I thought of every way to kill myself…so I'm going to treatment," Catelynn tweeted, using the hashtag #MakeChesterProud, a reference to Linkin Park singer Chester Bennington, who committed suicide earlier this year.
It is not yet known if MTV cameras followed Catelynn into her treatment facility.
(Photo: MTV)