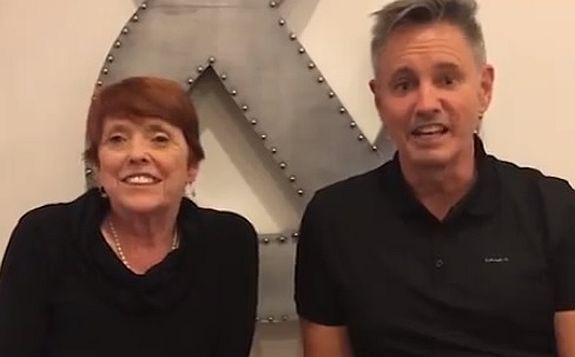 For 17 seasons, A&E's Intervention has documented individuals across the country as they attempt to overcome addiction through rehabilitation, but in the new season, the series is changing its format in an effort to help rehabilitate an entire community.
The nine-episode season premiering January 2 will (for the first time) depict interconnected stories of those living in "The Heroin Triangle" — "a cluster of communities within the affluent Atlanta suburbs," according to A&E. The season will document The Heroin Triangle addicts suffering at the hands of the opioid epidemic, as well as their families and a desperate need for support.
In a recent Facebook video for the series, Interventionist Candy Finnigan touched on the reason for the new format, including the importance of stepping in during this national drug emergency.
"As most of you know, there's an opioid epidemic all over the county and in most small communities," she said. "It's so devastating, I mean there's, ya know, I think 982 people died [from this epidemic] in Georgia last year, and so what we wanted to do was go in and have an intimate relationship with the community so we can educate and find out how we can help."
Elaine Frontain Bryant, EVP and Head of Programming for the network, noted the compelling look at the face of addiction that 'Intervention' has given viewers during the last decade, adding that the upcoming season would serve as a testament "to the severity of the county's current opioid crises."
"We are extremely proud of the tremendous work of our interventionists and we hope the stories told this season serve as a beacon of hope to those suffering directly and indirectly from opioid addiction," she said.
"This season focuses on the journey of those plagued by their opioid addictions and their families who are left to pick up the pieces, as well as the city officials who are on the ground fighting as they attempt to intervene and save the lives of those affected as well as help heal the community."
Joining Candy this season will be veteran interventionist Ken Seeley and Donna Chavous. The group will also partner with interventionist and Georgia native Heather Hayes, along with new team member Michael Gonzales.
The two-hour season premiere will air Tuesday, January 2 on A&E.
Watch Candy and Ken explain the new season's format in the video below.
(Photo: Facebook)