Last week, The Ashley asked you to vote for your favorite (and least favorite) reality TV stars, shows and moments of 2017. We waded through the raunchy, the ridiculous and the reality TV trainwrecks of the year and the results are in!
Before we get to the results, The Ashley would like to thank her readers for another great year for The Roundup! She wishes her readers a very happy New Year! Stay safe and– as The Ashley always says– if you're going make a bad decision tonight, make sure there's a reality TV camera there to film it!
(Just remember, these results were voted by Roundup readers, and do not necessarily reflect The Ashley's opinions!)
On to the results!
Biggest Reality TV Trainwreck of 2017: 
Jenelle Evans (Teen Mom 2)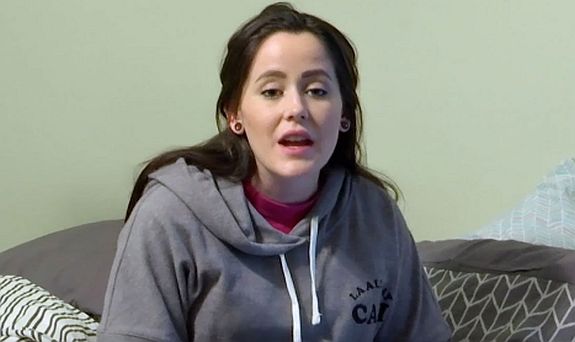 'Teen Mom 2' star Jenelle has reclaimed this title for 2017! (The last time she sat on the Trainwreck Throne was 2012; however a 'Teen Mom' franchise star has almost always won this title since The Ashley began doing this survey in 2011. Last year's "winner" was Farrah Abraham.) This year, Jenelle captured 50 percent of the votes and it's no surprise; with a new baby, engagement, a wedding (that was almost called off the night before) and plenty of on- and off-camera "dramastic" moments, Jenelle certainly earned this title this year!
Honorable Mention: Farrah Abraham (Teen Mom OG)
Biggest Reality TV Villain of 2017: 
Farrah Abraham (Teen Mom OG)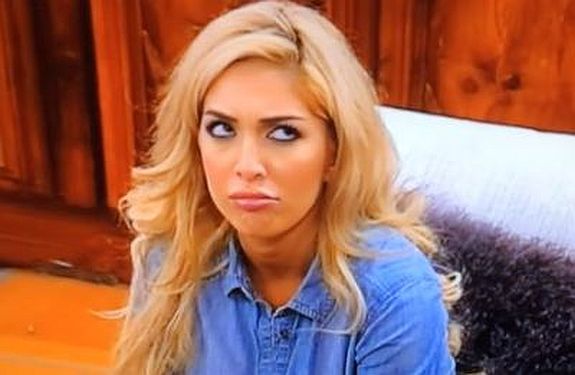 This is a new category for 2017, and the volatile 'Teen Mom OG' star captured the inaugural win! Farrah has always been the 'Teen Mom' villain but this year, she really expanded her reach, appearing on 'Marriage Boot Camp: Family Edition' and causing quite a ruckus in the house by getting into fights with her housemates.
Honorable Mention: Adam Lind (Teen Mom 2) 
Most Shocking Reality TV Couple Split of 2017:
Teresa & Larry Caputo (Long Island Medium)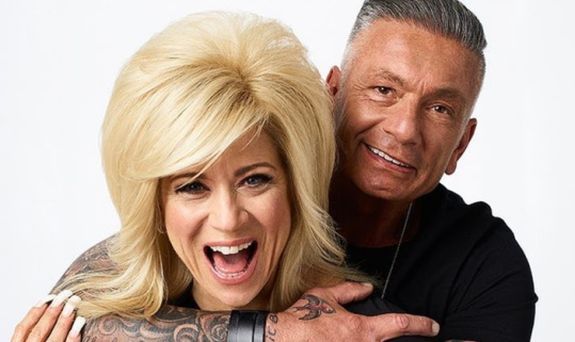 Fans of 'Long Island Medium' were floored when Teresa and Larry announced earlier this month that they are separating after 28 years of marriage. The most-recent season of the show has revealed more of the couple's escalating issues, but the split still came as a shock to longtime fans.
Honorable Mention: Amber Portwood & Matt Baier (Teen Mom OG) 
Show You Were Embarrassed to Admit You Watched in 2017: 
Mama June: From Not to Hot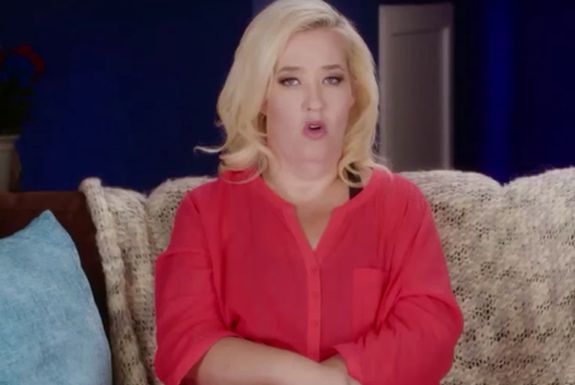 This year, Mama June Shannon returned to TV, documenting her attempt to lose weight and make herself over on the WEtv reality show 'Mama June: From Not to Hot.' Although it wasn't exactly educational television– what with all the belching, fighting and vomit-inducing Sugar Bear makeout sessions– it did manage to capture an audience (that likely won't admit they were tuning in!)
Honorable Mention: Teen Mom 2
Most Annoying Reality TV Star of 2017:
Farrah Abraham (Teen Mom OG)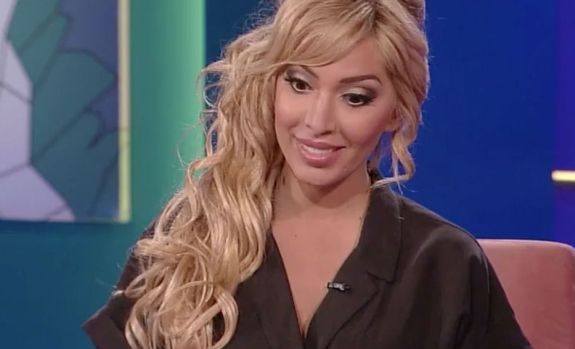 For the sixth year in a row, Farrah has managed to take home this "award!" The undefeated champ certainly earned the honor of being the most annoying reality TV star of 2017, what with all her feuds, online rantings and drama-causing antics!
Honorable Mention: Mama June Shannon (Mama June: From Not to Hot) 
Most Shocking Reality TV Scandal of 2017: 
Ryan Edwards drives while high on drugs (Teen Mom OG)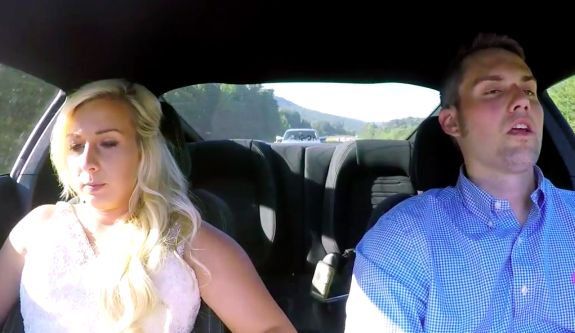 'Teen Mom OG' viewers had suspected that Ryan had a drug problem for years, but the severity of his drug abuse really came to light during a 2017 episode of the show. Ryan was shown driving himself and his fiance, Mackenzie Standifer, to their makeshift wedding. Mackenzie suspects he's taken some sort of drug, as he's having trouble staying awake while driving. Although Mackenzie attempted to turn off the dashboard cameras, the entire frightening scene was caught on camera. Ryan went to rehab right after the scene was filmed.
Honorable Mention: Corinne Olympios & DeMario Jackson's hookup brings rape accusations & production shutdown (Bachelor in Paradise) 
Favorite New Reality Show of 2017:
Unexpected (TLC)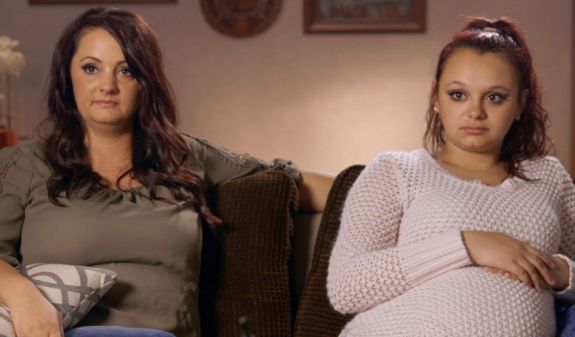 2017 made one thing clear: viewers love their "maternity television!" TLC busted out it's own version of "16 and Pregnant" this year with "Unexpected." The show follows pregnant teen girls who are the product of a teen mom themselves. The show has proven to be a hit for TLC.
Honorable Mention: Floribama Shore (MTV) 
Most Jaw-Dropping Moment of Reality TV in 2017: 
Jenelle Evans' husband man-handles her son Kaiser as he begs to be fed (Teen Mom 2)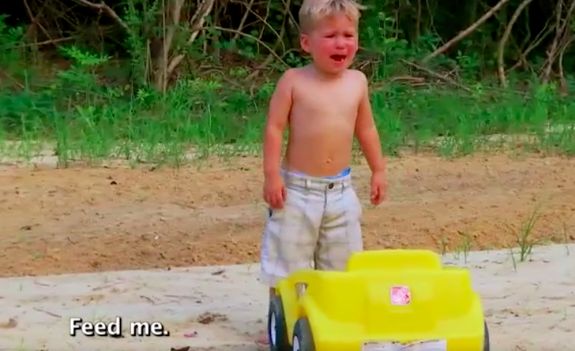 Viewers were definitely disturbed after watching one particular scene of 'Teen Mom 2' this year. While Jenelle and her soon-to-be-husband David Eason are trying to take engagement photos, Jenelle's toddler son is crying. David grabs the boy by the arm and aggressively drags him away. Moments later, Kaiser is sobbing hysterically and begging his mom to feed him. 'Teen Mom 2' viewers expressed their shock via social media, while the official 'Teen Mom 2' Twitter account made a joke of the situation with an inappropriate tweet. (The tweet was later taken down.)
Honorable Mention: Jeff Garner outs Zeke Smith as transgender at tribal council (Survivor) 
Show That Should Retire After 2017:
Kate Plus 8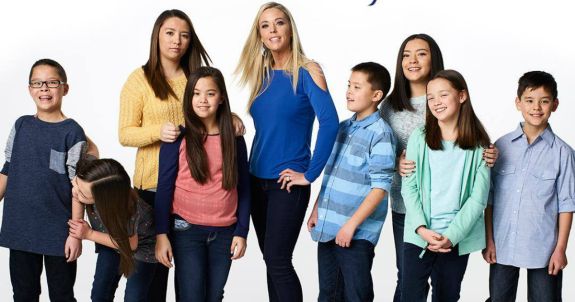 Kate Gosselin's reality show is still going strong, despite viewers' dislike of the volatile reality TV mom. For the last two years, 'Keeping Up With the Kardashians' took this "award" but Kate & Co. managed to snag the 2017 title away from them.
Honorable Mention: Counting On
Favorite Reality TV Talent Show of 2017:
The Voice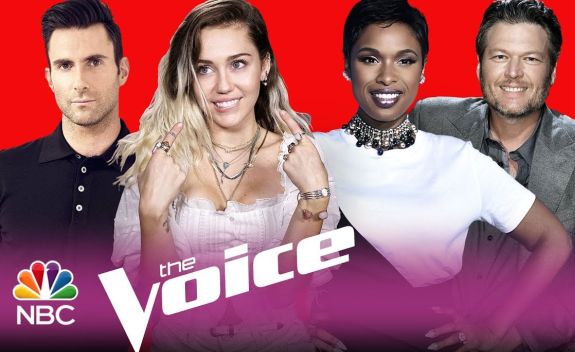 For the seventh year in a row, 'The Voice' has won this category. (Last year, the show tied with 'Top Chef,' but it still counts!) Fans love the NBC singing show, thanks to longtime coaches Blake Shelton and Adam Levine, plus the revolving two coaches.
Honorable Mention: Dancing With The Stars
Overall Favorite Reality TV Show of 2017: 
Teen Mom 2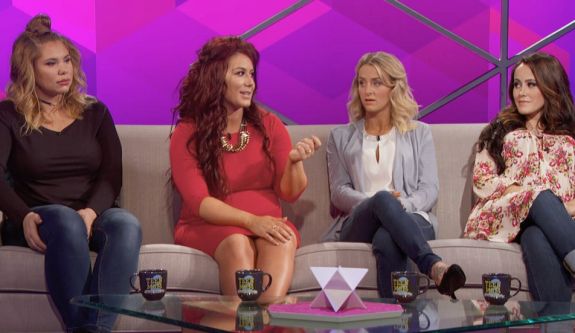 The longtime MTV reality show has been undefeated in this category since 2011! Fans love watching the antics of Jenelle, Kail, Chelsea, Leah (and now) Briana every week. While 'Teen Mom OG' is the original show, it's little sister, 'Teen Mom 2' is certainly the more popular show in the franchise!
Honorable Mention: 90 Day Fiance 
To see the results of The Ashley's 2016 survey, click here! To see the results of The Ashley's 2015 survey, click here! For the 2014 results, click here!
(Photo: MTV, TLC, NBC, WEtv)