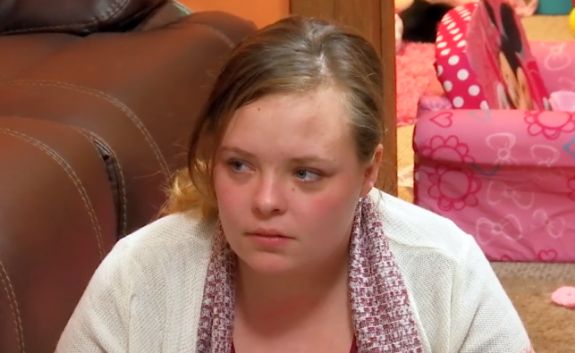 Catelynn Lowell headed to rehab for the third time earlier this week, telling fans that she was hoping to work through some of her childhood trauma. However, emotional baggage is not the only thing Cate is bringing with her on her trip to rehab!
The Ashley can exclusively reveal that Catelynn arrived at her Tuscon, Arizona-based treatment center on Friday with a full film crew, ready to tape at least some of her stay at the facility for Teen Mom OG!
And, The Ashley can confirm that this is not the first time Cate has had her rehab stay filmed. According to The Ashley's sources, at least part (if not all) of Cate's previous stay (in November) at the treatment center was filmed and will likely be shown on this season of 'Teen Mom OG.'
The Ashley's behind-the-scene source tells her that there's a reason Cate has been so accommodating, allowing the film crew in on what should be a very private time in her life.
"MTV pays for her to go to the treatment facility every single time," the source said, "under the agreement that we are allowed to film her while she's there as much as we want. This place costs $50,000 a pop each time she goes, so yeah, they're gonna get their footage."
That's likely why Catelynn continues to return to the same treatment center each time she enters treatment, the source tells The Ashley.
"From what we've heard, and I can't be 100 percent sure, they keep going back because the treatment center works with MTV, [and] will let them film there," the behind-the-scenes source said. "That's why Leah Messer went there too to treat her anxiety issues. It's no coincidence. But MTV still has to pay."
As The Ashley previously told you, this marks Catelynn's third stay in the rehab facility in under two years. While at the facility, Catelynn can take part in their specialized "Trauma Recovery Program," which includes daily yoga, group and individual therapy, horse therapy, mediation and more. (The Ashley can't confirm if Cate is doing the Trauma Recovery Program.)
Catelynn's previous stay in treatment was for six weeks, but it's unclear at this point how long she plans to stay this time.
She did respond to fans on Twitter who reacted negatively to her announcement that she's already returning to treatment, just weeks after she left.
"For all u haters- YOU DONT KNOW EVERYTHING IVE BEEN THROUGH!" Catelynn wrote on Thursday. "Quit acting like you know what I should be doing or shouldnt!! I'm NOT running away from my family! Those are the people I love the most!! you ppl are ignorant."
The source tells The Ashley that some of the crew feels "wrong" filming Catelynn in treatment.
"Not everyone is happy about it," the source said. "Some of us feel Catelynn needs to be there long-term, without anyone from the show filming or interacting with her. Not everyone felt it was right, but it is what it is."
Catelynn's 'Teen Mom OG' co-star, Amber Portwood, seems to support the idea of Catelynn having her rehab stay filmed. (Amber has stated that she, too, suffers from mental health disorders.)
"You are such a brave person for sharing this with the world!" she tweeted to Catelynn on Thursday. "People will look at this and see that they are not alone!! WE are not alone! I love you babe."
(Photo: MTV)