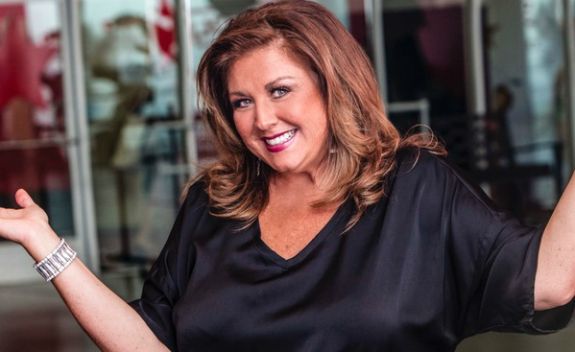 No doubt Abby Lee Miller is tap-dancing around the prison yard today, celebrating some very good news!
Deadline reports that the former Dance Moms star, who went to federal prison in July 2017, will be released on February 20 after serving less than half of her original "one year and one day" sentence. The site states that Abby's getting sprung early due to good behavior.
While Abby is being released from prison early, she's not going home just yet. Deadline reports that the reality TV villain will be sent directly to a halfway house in Van Nuys, California, for an unknown period of time.
Abby has been behind bars at a prison near Los Angeles since last summer. In October 2015, a grand jury charged Abby with 20 counts of bankruptcy fraud, concealing assets and making false bankruptcy declarations following an investigation.
According to Entertainment Tonight, Abby has made the most of her time behind bars.
"She's lost approximately 100 pounds and is feeling great since entering the penitentiary six months ago," the site reports. "She has already requested multiple surgeries for when she's released, including a tummy tuck, breast lift and excess skin removal."
(As The Ashley previously told you, Abby underwent a sleeve gastrectomy a few months before starting her prison sentence. The surgery removed nearly 80 percent of Abby's stomach!)
Once Abby is a free woman, she will have to figure out what she wants to do with the rest of her life. Her reality TV show, 'Dance Moms' was cancelled by Lifetime in September 2017.
(Photo: Lifetime)