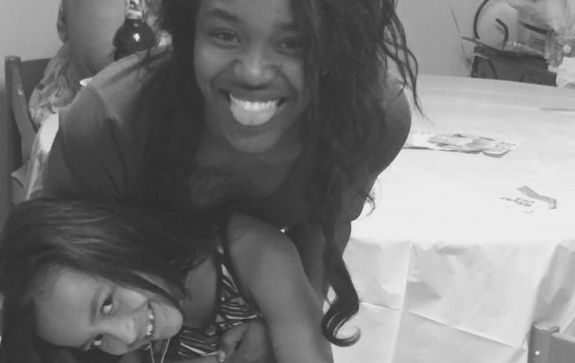 Eight years after she starred in the most controversial episode of 16 and Pregnant ever, Markai Durham is having another baby.
The former 16 and Pregnant Season 2 star announced that she is currently pregnant with her second child.
After posting a photo of her daughter hugging her baby bump, she tweeted to a friend that she was surprised when she found out she was pregnant.
"It was a shocker to me I told the RN to check my blood again because me having another baby can't be right," Markai wrote. "Waited 8 years later and now I see why."
"My body doesn't belong to me anymore," she tweeted earlier this month. The tweet was met with congrats from her friends on Twitter.
My life changed when I had my first daughter pic.twitter.com/BMV0yOqtn6

— Markai Gweniece ? (@MarkaiOfficial) January 23, 2018
We first met Markai in 2010, when she and her baby-daddy, James, welcomed their daughter Za'Karia. She is best remembered, however, for appearing in a "Very Special Episode" of the show later that year, in which she revealed she had gotten pregnant again shortly after her "16 and Pregnant" episode aired and decided to have an abortion. (The "16 and Pregnant: No Easy Decision" special, which followed Markai through the abortion process, was deemed so controversial that MTV only aired it one time!)
In 2013, she confessed that she deeply regretted her decision to get an abortion. That same year, she hinted that she was pregnant with her second child. However, it doesn't appear that she ever had another baby.
These days, Markai is 26 years old, lives in Florida and works as a dental assistant. She is no longer with James, but he remains part of his daughter's life.
Watch this news clip that discusses Markai's controversial "No Easy Decision" episode of "16 and Pregnant":
(Photos: Facebook, Twitter)