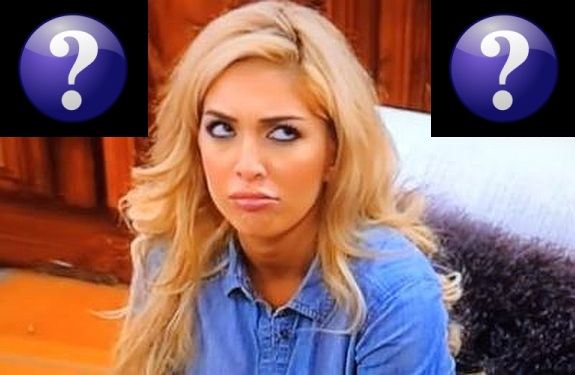 Unless you've been living under a rock (or buried under a pile of Matt Baier's old T-shirts on Amber Portwood's couch), you know that Farrah Abraham was fired from Teen Mom OG back in October for various reasons including her mistreatment of the show's crew.
Anyway, since Farrah's firing, the show's producers have been trying to figure out how to fill the void that will be left by Farrah's absence. While The Ashley has seen some wild rumors circulating (stating that everyone from Farrah's mom Debra Danielsen, to Farrah's sister Ashley would be taking her place).
However, The Ashley can exclusively reveal that there are only two girls in consideration to take Farrah's spot on 'Teen Mom OG' at this time.
The first– and most likely– is Mackenzie Edwards, the new wife of Ryan Edwards! The Ashley's sources tell her that things with Mackenzie have progressed far enough that a  contract for her to join the cast as the fourth mom is already been negotiated!
"They are planning to pay her around $3,000 an episode to take the fourth spot on 'Teen Mom OG,'" one of The Ashley's sources tells her. "That would obviously be significantly less than the other girls make. It is not a done deal yet, but the consensus is that Mackenzie Edwards will get the spot. Recently, they've been filming her life with Ryan for Maci [Bookout]'s segment almost more than Maci's life. Plus, she was a teenage mother so it kind of makes sense."
Mackenzie does have competition for the spot, though. Another source tells The Ashley that the only other person that's truly in consideration for the job is former Teen Mom 3 star Mackenzie McKee. The Ashley was the first one to tell you last year that Mackenzie was competing against Briana DeJesus for a fifth spot on Teen Mom 2; however, the producers chose to go with Briana and Mackenzie was quite salty about it.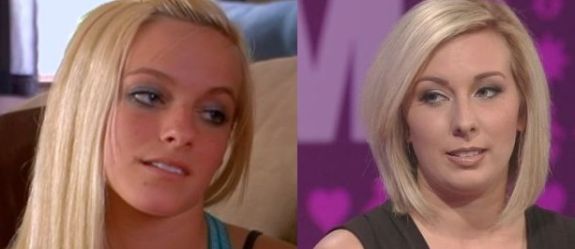 The producers have a renewed interest in Mackenzie, due to the fact that her mother, Angie Douthit, is currently battling Stage 4 cancer.
"There's a production team that's been going down to Oklahoma to film Mackenzie over the past few weeks," a crew member tells The Ashley. "Right now, they are planning to use that footage to do a 'Teen Mom' special. It will likely be "Being Mackenzie" but that hasn't been totally confirmed yet."
While both girls are still in the running to replace Farrah, according to The Ashley's sources, it will likely be Mackenzie Edwards who gets the job.
"There is no one else in consideration at this time," the source confirms to The Ashley. "Anyone else is just a rumor. If they are planning to use anyone else, it is being kept completely on the down-low."
The Ashley will update this when she gets more information!
(Photos: MTV, Openclipart)