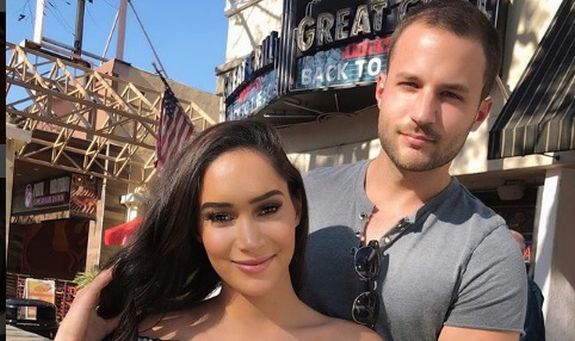 An Are You The One? twosome is getting ready to become a party of three!
Gianna Hammer and Hayden Weaver of Season 5 announced on Valentine's Day that they are expecting their first child.
The couple shared the big news on Instagram with photos featuring their baby's sonogram.
"I cannot wait to go on this exciting (and terrifying) journey with you into a new chapter of our lives and the rest of our family," the father-to-be posted. "You're going to be the best (and hottest) Mom ever. August 2018 cannot get here soon enough."
Gianna shared similar news in her post:
"This came as a big surprise to us and I'm nervous HELL YEA but I'm super super excited to grow this little bean into a cute lil mini me (or mini Hayden)," she wrote. "God has a way of surprising people when they least expect it. Adding another baby to the 'AYTO' fam. August better come quick!"
Hayden and Gianna's baby will be the third to be born to an 'AYTO' couple. Season One's Ethan and Amber Diamond welcomed a daughter in 2014. The couple is expecting their second child in June.
'AYTO' fans may remember that Hayden and Gianna weren't a perfect match on their season, nor did they ever pair up at a matching ceremony. However, the couple began dating after their season wrapped and Gianna even showed up to the reunion show rocking a "promise to get engaged" ring from Hayden. (Apparently, that "perfect match algorithm" doesn't always get it right, eh?)
(Photos: Instagram)