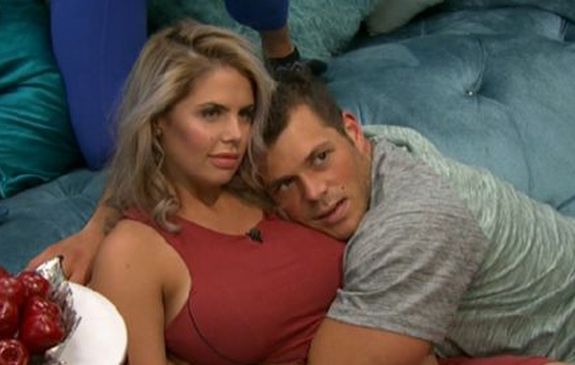 Cody Nickson and Jessica Graf are not the only lovebirds from Big Brother 19 that are still together and in love, five months after filming for the season ended. Elena Davies and Mark Jansen recently revealed that, like recently engaged Jessica and Cody, they are also taking big steps in their relationship!
In a new interview with Us Weekly, Mark and Elena stated that they have just moved in together, but this time there are no TV cameras or annoying housemates dressed as frogs. Mark moved from New York to Texas to be with Elena.
"It became evident very quickly outside the 'Big Brother' experience that we needed to live in the same city … a.k.a., Mark needed to move to Texas," Elena told the magazine, adding, "Originally, we talked about Mark getting his own place here [in Texas] and us taking a shot at dating 'normally' but we were already so far past normal that we just went all in."
Mark predicts that he and Elena will get married soon.
"I cannot imagine the rest of my life without her," he said. "So, as long as she doesn't get sick of me, there will be a wedding in the near future."
The couple stated that they don't bring 'Big Brother' into their relationship.
"I feel like I have 'Big Brother' PTSD," Elena said. "We only had one game-related argument that was settled before we left the jury house. We do still get into very heated 'Big Brother' discussions together or with fans about our season."
Watch the cute video of Mark carrying Elena over the threshold of their new apartment in Texas.
(Photos: CBS, Instagram)