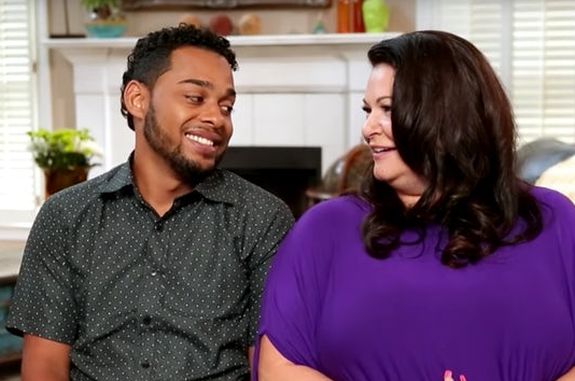 The impending divorce of 90 Day Fiancé couple Molly Hopkins and Luis Mendez just keeps getting messier!
In a series of posts on social media, Luis seems to be accusing Molly of domestic violence and keeping all of their reality TV money for herself!
Luis, who starred with Molly on the fifth season of "90 Day Fiance," was apparently mad that Molly asked for his cellphone back in the divorce proceedings and took to Instagram to air his grievances.
"When someone is so miserable in the heart, they ask you for a cell phone back," Luis wrote in the caption of a photo posted to Instagram. "And that is not considering that she never share the profits of the reality show. How materialistic and low-class can someone be?"
Most recently, however, he dropped a bombshell accusation about his soon-to-be-ex-wife.
"If you want to see all about domestic violence soon follow this page it's gonna post there," he wrote with a link to his Facebook page. (We've been checking Luis' Facebook page religiously since the original post and he has not updated it with any more claims of abuse.)
While this is the first time Luis has mentioned the alleged domestic violence, it is not the first time he's aired his grievances about not getting paid by TLC for appearing on "90 Day Fiance." He slammed the network last month when he found out he was not any money for doing the show, even though Molly was.
"TLC is a piece of s**t," Luis wrote on Instagram on January 24. "They only use the immigrant people for make million dollar, they don't pay to us in the first 90 days and they destroy our lives with bad fame, but I don't received any money only the American people do because we are trash for them."
Molly and Luis had a very interesting story line on the show. Molly met Luis while she was on vacation in Luis' native Dominican Republic. Their large age difference—Luis is 26 and Molly is 41—caused issues for the couple, especially since Molly's daughters were not on-board with their mother's relationship with Luis.
Molly has yet to publicly comment on Luis' domestic violence and money-hogging claims.
(Photo: TLC)