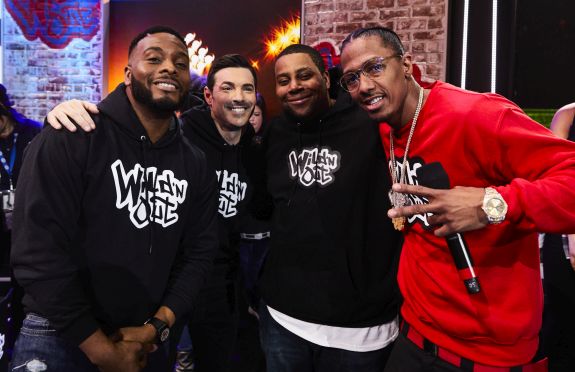 Nick Cannon is just as excited about the upcoming All That Reunion episode of his show, Wild 'N Out as we are! In a new sneak peek clip of the episode, Nick says that getting the old Nickelodeon gang back together again is like his "childhood being recreated!"
As The Ashley previously reported, former 'All That' stars Kenan Thompson, Kel Mitchell, Josh Server and Lori Beth Denberg reunited on the 'Wild 'N Out' stage last month to film the special episode. Nick, who appeared on about 20 episodes of the skit show early in his career, introduced the 'All That' crew by crediting them with helping him launch his career.
"I wouldn't be doing what I'm doing right now if it wasn't for these people I'm about to bring out right now," Nick says before leading the crowd in an impromptu sing-a-long of the 'All That' theme song.
Also included in the clip is the special moment that Nick, Lori Beth, Kel and Josh learn that Kel is also on-set for the reunion. (He kept his appearance a surprise from his former cast mates!) Nick is almost brought to tears when he sees his friends back together to play some 'Wild 'N Out' games.
The 'All That' Reunion episode of 'Wild 'N Out' airs Thursday, March 15 on MTV.
Watch the sneak peek clip below!
(Photo: MTV)