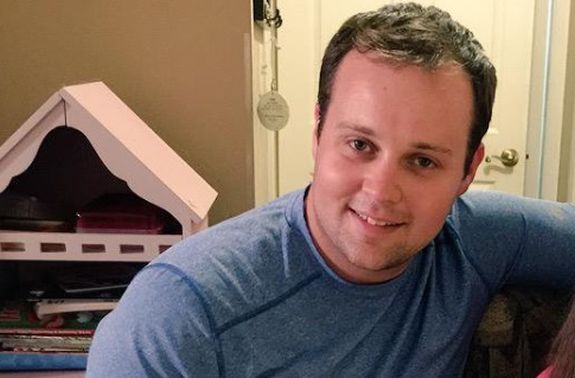 Josh Duggar lost the lawsuit he filed last year against his hometown of Springdale, Arkansas, and some of the city's officials that released documents to the press in 2015 that revealed Joshy's molestation scandal, but he's giving the lawsuit the ol' Duggar second try!
On Friday, March 9, Josh filed another lawsuit against the City of Springdale (as well as Arkansas' Washington County), charging that they violated Arkansas law when they released the documents to In Touch Weekly in 2015.
(The release led to the bombshell report that would become the Josh Duggar Sex Abuse Scandal and the cancellation of 19 Kids and Counting.)
In the new lawsuit, Josh states that because the documents "represented the most intimate aspects of human affairs," their release subjected him to "shocking degradation and egregious humiliation."
Josh is suing for one count of Tort of Offense (which is basically "infliction of emotional distress"), one count of Invasion of Privacy by Intrusion by Selection; one count of Invasion of Privacy by Public Disclosure of Private Facts; one count of False Light Invasion of Privacy; and one count of Violation of the Arkansas Civil Rights Act of 1993.
In his complaint, Josh states that, although the names of his siblings (who were also four of his victims) were redacted, as required by law, other identifying info and names (such as those of his parents, Jim Bob and Michelle Duggar) were not, making it easy for the public to figure out who the victims were, especially because they were well-known from appearing on "19 Kids and Counting."
In the new lawsuit Josh states that, because he was under 18 when his crimes took place, the resulting police documents were not supposed to be released under the Freedom of Information Act.
He claims that, because he was a minor, he was not "in possession of the full faculties of personal discretion and discernment typically available to an adult."
In his lawsuit, Josh states that, because of the release of the documents, he suffered "severe emotional distress, mental anguish and substantial loss of income."
(The "loss of income" is undeniable, as Joshy is no longer allowed to appear on his family's TV show. Before the scandal, he was collecting money for doing speaking engagements and was the executive director of the Family Research Council. He immediately resigned from the FRC after the scandal went public.)
Other interesting parts of the complaint include Josh stating that he was not a public figure when his crimes occurred. (This is true; as the Duggars had not yet begun to film any TV show.)
Josh also complains that the release of the documents to the public placed him "in the light of sex offender when the records of said juvenile investigation should have remained sealed." That false light, Josh says, subjected him to "intensely negative publicity."
Josh doesn't state how much money he's going after, specifically, with this new lawsuit. However, he does write that he wants "damages to be proven at trial" including reasonable attorneys' fees, costs and expenses and "any such other and further relief the Court deems proper and just."
Wanna see the summons Josh sent to the County of Washington? Of course you do! 
Josh is being represented by Travis Story, a lawyer who specializes, in part, in "church law."
The Duggars are surely hoping that Josh has more luck with this new lawsuit than they did with their previous lawsuits. As The Ashley told you last year, the four Duggar daughters who were outed as Josh's victims– Jessa Seewald, Jill Dillard, Jinger Vuolo and Joy-Anna Forsyth– filed a lawsuit of a similar nature in May 2017, but it was mostly dismissed in October, as was Josh's original lawsuit.
(Photo: Twitter)