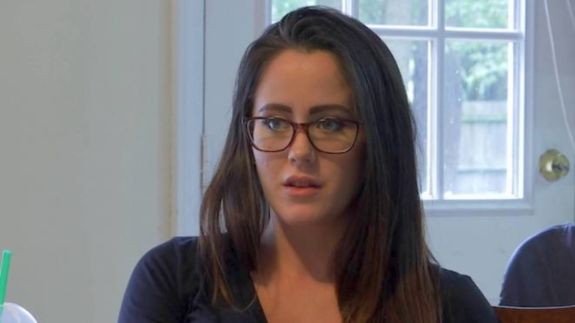 It's been about two weeks since The Ashley gave you an update on the employment status of Teen Mom 2 star Jenelle Evans— and a lot has changed since then!
As The Ashley previously told you, Jenelle was being frozen out by MTV and the show's producers following the firing of her husband David Eason. Numerous clickbait sites have reported recently that Jenelle was fired, that she was getting her own spin-off show, or that she quit 'Teen Mom 2.'
The Ashley can exclusively report that all three of these rumors are FALSE.
The Ashley's sources tell her that Jenelle has not quit 'Teen Mom 2' and she has not been fired.
In fact, Jenelle and the show's producers have worked out their issues and Jenelle is set to start filming again next week!
"Jenelle is on the books to film next week. This will be the first time she has filmed since David was fired," a behind-the-scenes source tells The Ashley. "That footage that's shot will air in the [8B season].
"Jenelle is super relieved," the source added. "She was terrified she was being fired because no one [from the show] would talk to her for awhile!"
With David off the show, and Jenelle and David refusing to allow their kids to film for the show, The Ashley hears that Jenelle's segments will focus heavily on her relationship with her estranged mother Barbara. (Babs supported her daughter after David's firing.)
"Barbara will be back to filming once Jenelle is," the source added. "Jace will remain on the show as well."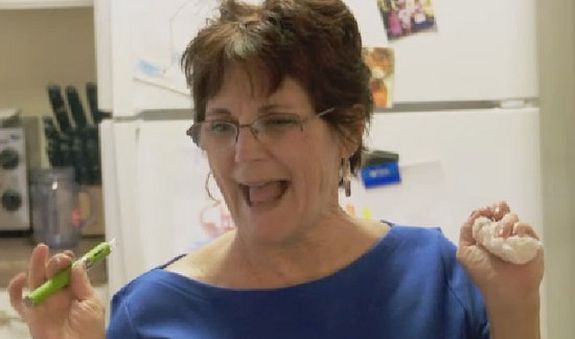 Earlier this week, Radar Online reported that, once MTV started communicating with Jenelle again, the 'Teen Mom 2' star (and her newly hired entertainment lawyer) came at the show's bigwigs with a bunch of demands. One of the demands was that MTV had to pay a fee every time they wanted to film on Jenelle's property (aka "The Land). The Ashley can confirm this is true. (The last time Jenelle made this demand–during the filming of her wedding episode– MTV buckled and wrote Jenelle and David a $15,000 check to film there!)
This time, however, MTV shot down Jenelle's request.
"It really doesn't make any sense to go to Jenelle's property at all, let alone pay extra to do so," a source tells The Ashley. "Plus, a lot of the crew was really upset and downright scared by David's rants and don't want to interact with him anymore. At some point [they] may have to film there, but MTV is not paying extra to do so. No way."
That's all of Radar's story that is correct, though. The story, posted on Monday, states that MTV is still freezing Jenelle out and hasn't given her a film date. The Ashley can confirm this is false, as is the story the site recently put out claiming that MTV was in a frenzy about Jenelle starting a new YouTube channel.
"They're not worried about it at all, actually,' the source tells The Ashley. "That story is totally false."
The Ashley will update this story when she has more info!
(Photos: MTV)