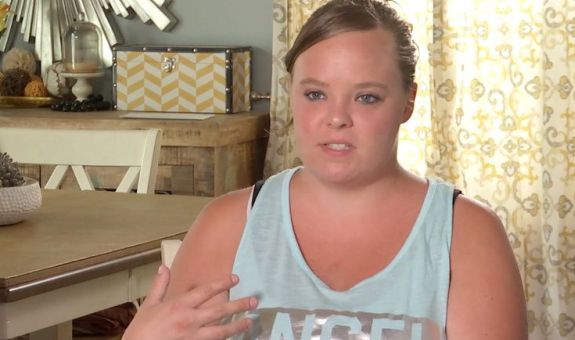 Catelynn Lowell says she's no longer "HIGH! HIGH!"
The Teen Mom OG star recently clapped back at a Twitter user who accused her of being a drug addict, stating that she hasn't smoked pot for months.
"Been sober for five months," Catelynn tweeted.
Catelynn added that quitting "the weed" has made a big difference in her life.
Catelynn has been open about using marijuana to self-medicate, admitting at one point she was smoking pot twice a day. During one 2016 episode of 'Teen Mom OG,' Catelynn and her mom April were shown smoking pot while Catelynn was driving a car, causing viewers to take the reality TV star to task on Twitter for driving under the influence.
After returning home from her first trip to rehab in 2016, Catelynn reluctantly admitted on-camera that she was still smoking pot after her mother-in-law Kim called her out.
According to a source for Radar Online, Catelynn's third stint in rehab focused in part on getting her clean.
"She detoxed from marijuana while in treatment in which she admittedly used as a crutch for her anxiety," an insider reportedly told Radar in January. "She's sober from alcohol too."
Catelynn recently opened up about other changes she made during her third stay in rehab.
"I feel way better," Cate said on Kail Lowry's Coffee Convos podcast. "I did a whole med switch and genetic testing. I found out that the medication I was on for five years doesn't even work for me. They put me on different medications and they seem to be working really well. It all stems from the trauma of my past so I'm going to have to keep digging into that."
Watch the video below to see Catelynn's mother-in-law Kim call her out for continuing to smoke "the weed" back in 2016.
(Photo: MTV)