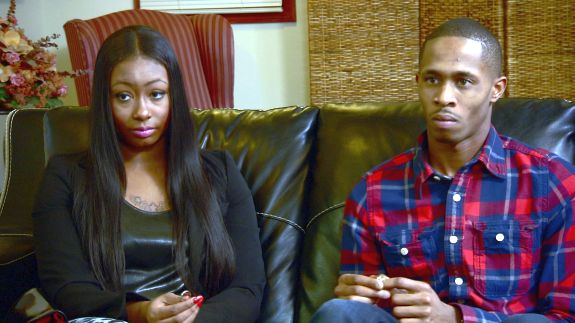 True Life fans finally have an update on the couple featured on the show's 2015 special, Save My Teen Marriage, and, unfortunately, it's quite tragic.
"Save My Teen Marriage" featured two couples who had married as teenagers and were trying to save their crumbling relationships as adults. One of the couples, James and Rasheda Lee, was particularly interesting. Fans have long wondered what happened to the couple and their young son after the episode, as MTV never aired any updates on the couples from the special.
Rasheda resurfaced last month, though, giving an interview to Huffington Post.
The site was looking back at the 20-year history of 'True Life' and providing updates on some of the show's most memorable participants.
Sadly, tragedy struck Rasheda and James just a few years after their special aired.
"Before I can even begin talking about my journey on 'True Life,' I have to say how deeply saddened I am that my ex-husband James passed away in a car accident in June 2017," Rasheda (who now uses the last named Jackson) told the site. "Life has not been the same for my son Semaj, his only child."
According to an online obituary, James passed away on June 22, 2017 at the age of 25. It appears that James and Rasheda were together at the time of James' death, as she is listed as his wife. A local news story about the crash states that James was riding as a passenger in a car when its driver lost control of his vehicle.
Back in 2015, The Ashley interviewed James and Rasheda, who stated that they decided to do the 'True Life' episode in hopes it would help other young couples.
"We put our private lives on TV because we knew that there's a young couple somewhere out there that's like us, and we want them to know what they're getting themselves into before they make that commitment," Rasheda told The Ashley. "We want to help them make the right decision."
Last month, she told Huffington Post that appearing on the episode did, indeed, make some young couples hold off on getting married.
"I had young people who wanted to get married young reach out to me and tell me how I saved their life because they were 19 and engaged, and once they saw our episode it opened up their eyes to see they should wait for marriage," she said. "I think shows like 'True Life' are important because you get to see other people who may be going through the same thing as you."
As The Ashley reported back in 2015, MTV was hoping to turn the "Save My Teen Marriage" special into a full series but those plans never came to fruition.