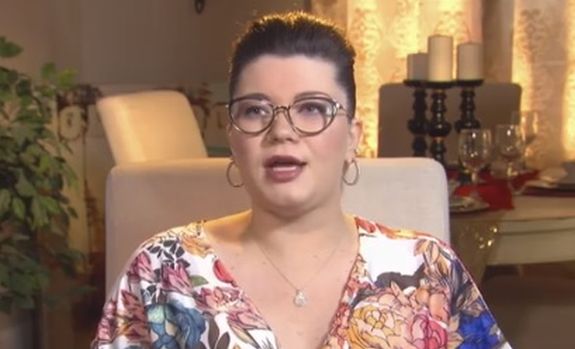 Amber Portwood seemed to have put all of her family drama aside over the weekend, as she celebrated her baby shower with the women in her life, including her mother/ Marriage Boot Camp: Family Edition co-star Tonya Portwood.
The Teen Mom OG star's shower was attended by Amber's nine-year-old daughter Leah and Kristina Shirley (the wife of Amber's ex, Gary) and cousin Krystal Zion. The shower, held on Sunday, was thrown to celebrate the upcoming birth of the baby boy that Amber is expecting with her boyfriend, Andrew Glennon.
The baby, who will be named James Andrew, is due on May 13.
The ladies played a variety of games at the shower, including one in which Amber tried to get a baby doll diapered and dressed in under a minute. Tonya posted a video of the game to her Facebook page.
Even though Gary and Amber have had some drama between them over the past few months, they appear to be on better terms now. Gary even sent his own gifts to the shower.
It does appear that the shower was filmed for 'Teen Mom OG.'
To enlarge the photos in the baby shower gallery, click the thumbnail.