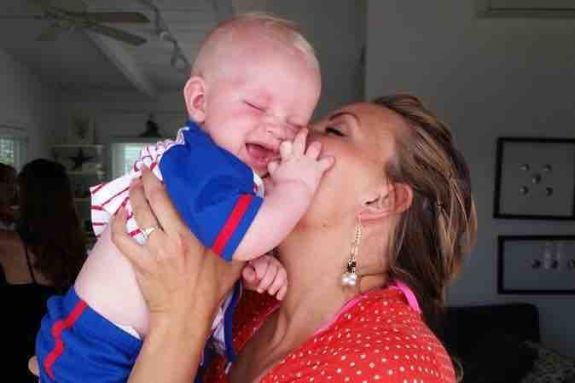 Tragedy has struck the Foster family from Three Wives, One Husband, the TLC reality show that documents a polygamist families in Rockland Ranch, Utah. Two-year-old Adonijah "Adoni" Foster, the youngest child of the show's stars Enoch and Lillian, died tragically  in a house fire on Saturday.
Little Adonijah's birth was shown during the first episode of 'Three Wives, One Husband,' which premiered last month in the United States. (It aired overseas last year.) Adonijah was the 17th of Enoch's 20 children.
According to the Salt Lake Tribune, Enoch stated that, before the fire broke out, Adonijah had been caught playing with matches. He was later put down for a nap by his mother, who was in the family's backyard when the fire broke out in the bedroom where Adonijah was sleeping.
Members of the Foster family attempted to save the toddler from the blaze. The Tribune reported that, according to Enoch, Adonijah's seven-year-old sister first saved her three-year-old brother and then tried to get Adonijah to safety but she was unsuccessful. A 17-year-old sister tried to help also. Both sisters ended up with non-life-threatening injuries. Adonijah was pronounced dead by medical personnel about 30 minutes after the fire broke out.
According to In Touch Weekly, Adonijah's mother Lillian "suffered from smoke inhalation and she had to be airlifted to the nearest hospital for treatment," where she was said to be in shock.
A GoFundMe page that has been set up to help the family with funeral and home repair costs. (The Foster family lived in a home made up of three apartments. One apartment was destroyed, so the remaining 20+ family members have been living in the two remaining apartments, according to The Tribune.)
"The Fosters have helped so many people expecting nothing in return," the GoFundMe states. "This family can use all the support they can get and I know they will be forever grateful. Let's rally together and help them overcome a growing financial burden during this tragic time. All money donated will go to medical and funeral expenses, as well as repairing the damage to the home."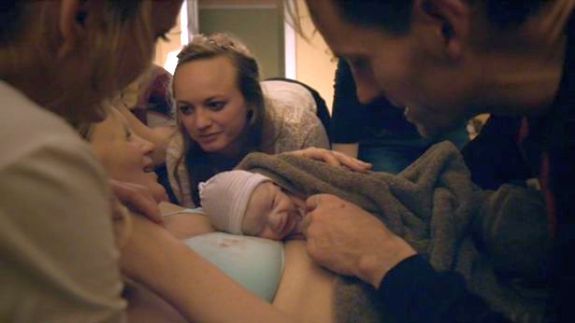 The GoFundMe has currently raised over $40,000 of its $50,000 goal.
Little Adonijah's funeral is scheduled for Sunday at the Rockland Ranch Cemetery near Moab, Utah.
A clip of Adonijah's birth can be seen in the video below:
(Photo: GoFundMe)