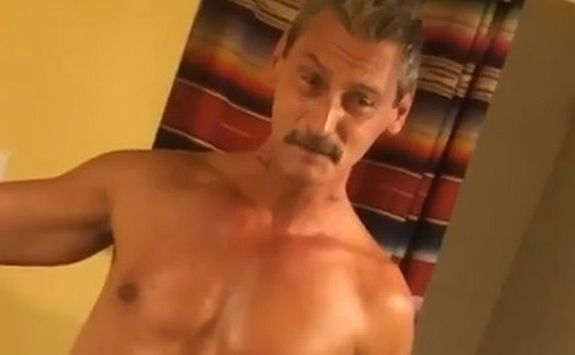 Butch Baltierra is showing Teen Mom OG fans a new part of himself— the part that is normally covered in pants!
The father of Tyler Baltierra showed off his svelte body in a TMI video posted to his Instagram account on Wednesday. In the video, Butch– who is currently in rehab in Austin, Texas, gives his followers a "come hither" look, while the Four Tops' song "Sugar Pie Honey Bunch" plays in the background.
However, the "Butchcapades" don't stop there!
Butch then pans the camera to the reflection in the bathroom mirror, where we see him oiled up and showing off his, um, "Tyler-maker" while standing in his underwear.
Jesus God Leah!
"Awe that shower was awesome after a hard days work," Butch captioned the video of himself in his skivvies.
While fans complimented Butch on his hot "Dad Bod," his kids were somewhat scarred by the TMI video.
"OMG dad!" his daughter-in-law Catelynn Lowell commented. "Ur kids follow you on here!'
"OMG thank you!" Butch's daughter Amber Baltierra wrote. "I was like…what in the actual f**k is going on right now."
Watch Butch show off the goods in the video below. (Don't worry– there's no actual nudity in the video!)
(Photo: Instagram)