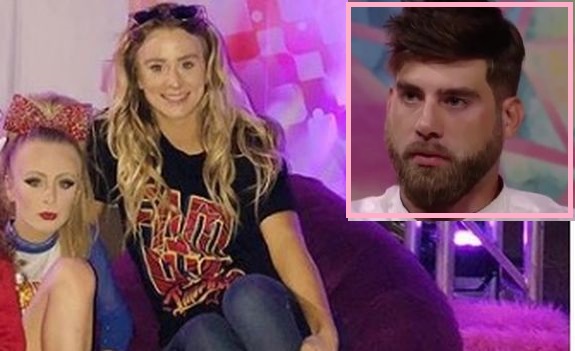 Jenelle Evans' husband is causing trouble in Teen Mom 2 Land once again!
David Eason left a series of comments on his former co-star, Leah Messer's Instagram post that slammed Leah and Corey Simms over the amount of stage makeup their daughter Aleeah was wearing during a cheer competition."I can't believe Cory would allow her to wear that much makeup on her face," David wrote in the comment section of Leah's photo.
When one of Leah's followers called David out for criticizing another dad, David implied that Leah disregarded what Corey would want.
"No, she just probably didn't ask him if it was OK first," David wrote. "I doubt he would allow that."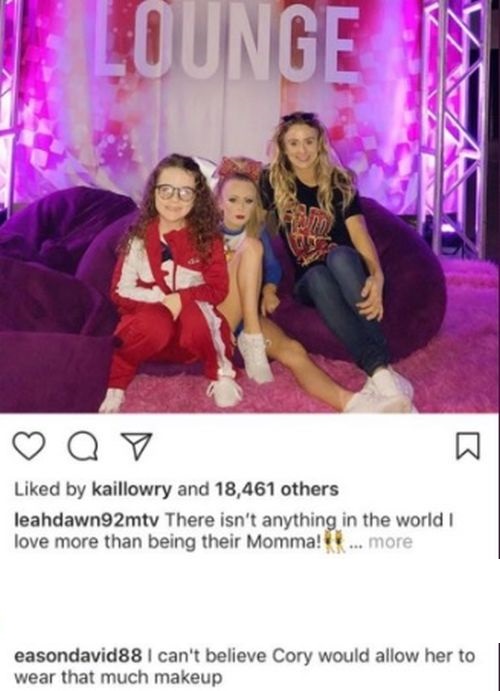 Leah's followers took David to task over the comments he made about Leah and Corey's parenting choice.
"Maybe Corey isn't a control freak like you," one person replied.
"This comment just proves how controlling you are," another wrote. "Leah is her parent too. She doesn't need his permission, especially for makeup."
Many followers pointed out that heavy makeup is a requirement for the kind of competitive cheer that Aleeah does.
"She's a cheerleader on a STAGE with a lot of LIGHTS," the follower explained. "The judges have to have able to see them smile and their facial expressions for points. How hard is that to understand?"
Leah eventually responded to what David wrote.
"Why are you even commenting on my post?" she replied to him.
As 'Teen Mom 2' fans know, David's unfiltered social media musings got him axed from the show back in February, when he went on a homophobic rant on Twitter and refused to apologize for what he posted.
UPDATE! Jenelle has responded to the backlash that her husband received from Leah and various media outlets over this incident. She posted a series of videos to Instagram Live to air her thoughts on the matter.
She brought up the fact that Leah  talked about David's Reunion balloon-slashing incident during a recent appearance on Kail Lowry's Coffee Convos podcast, hinting that's why David doesn't have much use for Leah.
Leah later defended herself on Twitter, tweeting, "We only mentioned wtf happened at the last reunion. This video looks scary and I feel like this is all for attention. Wtffff."
To hear Jenelle's full rant, watch the video (courtesy of Twitter follower Teri).
Be forewarned–the video contains a lot of foul language.
This piece of shit! pic.twitter.com/zIXrsVcbVb

— Teri (@terilewlew) April 20, 2018
(Photos: MTV, Instagram)