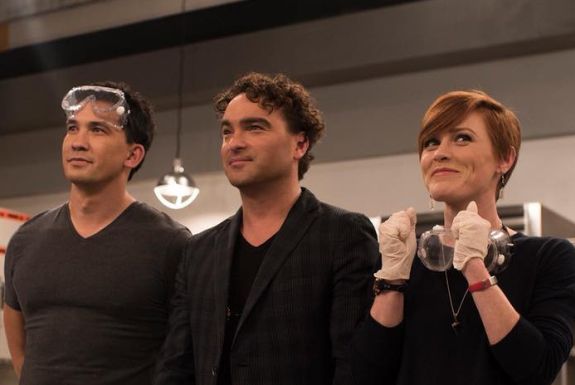 Johnny Galecki is hoping his new prank reality show will make a "big bang" on the Science Channel!
Johnny's new show SciJinks will answer the question: what do you get when you mix brains, humor and some unsuspecting participants?
Hosted (fittingly so) by The Big Bang Theory star, 'SciJinks' will show Johnny and actress Tamara Robertson and illusionist Jason Latimer as they draw from chemistry, physics, technology, engineering and other fields of science to pull practical jokes and stunts on other science enthusiasts.
"From showcasing classic chemical reactions under the guise of a cooking class to controlling the movement of objects with their brains using electroencephalography, the pranks not only contain mind-blowing science but a heaping dose of chaos, too," the show's logline reads, according to Deadline.
In addition to serving as the host of 'SciJinks,' Johnny (who recently made a guest appearance on the Roseanne reboot, reprising his original role as David Healy), will also have a role behind the scenes. His company, Alcide Bava Prods, is a producer of the new prank show, along with A. Smith & Co. Productions, the team behind American Ninja Warrior and Hell's Kitchen.
'SciJinks' premieres May 16 on Science Channel. Click here to watch the official trailer.
Watch a sneak peek clip below!
(Photo: Science Channel)