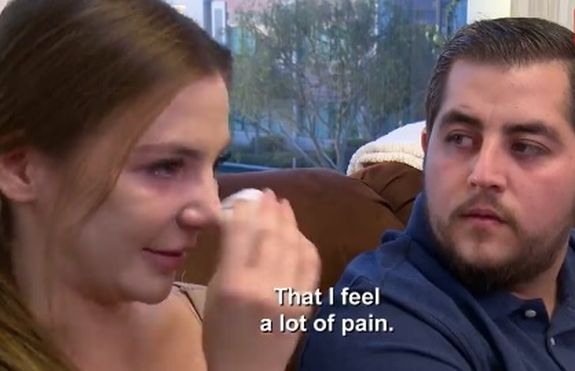 90 Day Fiancé: Happily Ever After is returning for a third season…with a slightly different cast and a whole lot of drama!
TLC announced over the weekend that the 90 Day Fiance spin-off will return next month—without two of the show's most notable couples from the previous seasons of 'Happily Ever After.' The network has added a few more couples from the original show to fill the void.
To no one's surprise, Danielle Mullins and Mohamed Jbali are not returning to the show for Season 3. The couple divorced earlier this year amid lawsuits, cheating claims, immigration problems and social media rants.
Loren Brovarnik and Alexei Brovarnik will also be absent from 'Happily Ever After' Season 3. However, Loren told fans on her social media accounts that there is no trouble in paradise for the couple. They chose not to another season of the spin-off because they wanted more privacy.
With Danielle and Mohamed gone, TLC is hoping that the other couples will provide the drama that the headline-grabbing Season 2 brought.
Season 4's Nicole Nafziger and Azan Tefou, who reportedly got married recently, will be part of the cast. Based on the first commercial for the new season, it appears that they'll bring plenty of turmoil to the show. In the clip, Nicole is shown confronting Azan about talking to other girls.
Season 5's David Toborowsky and Annie Suwan will also join the 'Happily Ever After' cast. David was in the news earlier this year when his teenage son, Jacob, suffered a gunshot wound to the face when he was accidentally shot by a friend. (He has since recovered from the incident after many surgeries.) In the clip, it appears that David's daughter is distressed over her father's relationship with Annie.
Also seen on the first commercial for 'Happily Ever After' Season 3 were Jorge and Anfisa Nava (from '90 Day Fiance' Season 4); Chantel Everett and Pedro Jimeno (also originally of Season 4); and Paola and Russ Mayfield of Season 1.
All three of the couples' plotlines are juicy. In the preview clip, it appears that Jorge may have fathered a child by another woman.
"If this kid is his, I don't want anything to do with Jorge," Anfisa says.
Chantel and Pedro are also dealing with (potential) baby mama drama. Chantel's family seems concerned that Pedro is planning to leave Chantel, so they are shown going to see a private investigator to dig into his life a little more.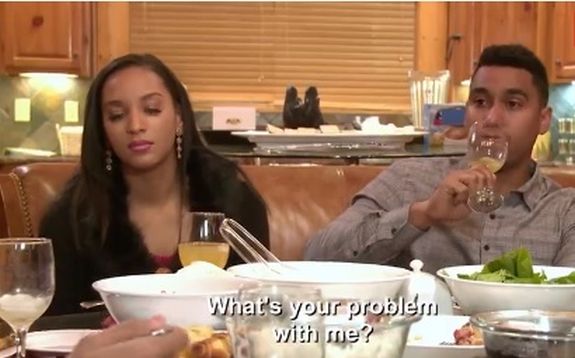 Chantel is shocked when she is told that Pedro may have another family back in the Dominican Republic. Things get so heated during one scene that Chantel's brother and Pedro get into a physical fight.
Jerry! Jerry!
As for Paola and Russ, it seems that Russ is still having trouble accepting that his wife wants to be a sexy-time model…who may want to also date someone else. (Go figure.)
It appears that Molly Hopkins will also appear on the new 'Happily Ever After' season—and she may be flying solo this time around.
As The Ashley previously reported, Molly filed for divorce from her husband Luis Mendez earlier this year. Luis then went on a epic social media rant, accusing TLC of racism, stating that the show ruined his life, and threatening to sue the network. Luis does make an appearance on the preview for the season, but it is not known if he will have a recurring role on the series.
"The person I thought he was is not the person that he is today," Molly tells the cameras in the sneak peek clip.
The 'Happily Ever After' cast apparently filmed the season's Reunion show on Saturday, according to social media posts.
The new season premieres May 20 on TLC.
Watch the sneak peek commercial below:
(Photos: TLC)