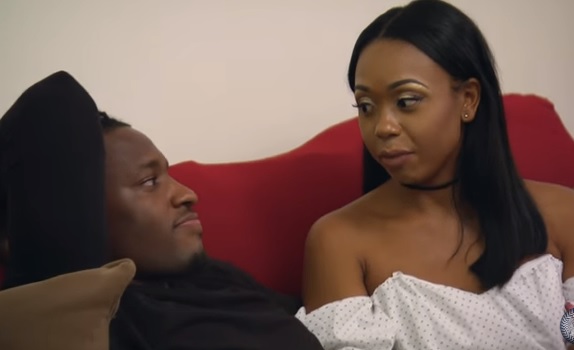 The Married At First Sight Season 6 cast is about to get even bigger!
Shawniece Jacksonannounced via People magazine that she is pregnant with her first child. She did not, however, reveal if the baby's father is Jephte Pierre, whom she married on the show just minutes after meeting him at the altar.
(Fans will find out if Shawniece and Jephte chose to stay married when the Decision Day episode airs tonight. This is likely why she did not reveal if the baby is Jephte's or not.)
"When I found out I was pregnant, I was absolutely shocked," Shawniece told People. "I was in the emergency room because I felt awful and had no idea what was wrong. They came back and told me all my symptoms were from pregnancy and that I was pregnant. I was totally shocked."
Shawniece has not revealed how far along she is in her pregnancy.
Viewers have watched Shawniece and Jephte discuss having children on the show, with them even arguing about what they would name their future kids.
"I've always wanted to be a mom. I've always felt like that's my purpose in life — to recreate some little Shawnieces in life," Shawniece, who is the oldest of 10 siblings, added.
Jephte–who is the oldest of 14 siblings– has also expressed an interest in becoming a dad.
"I can't wait to have my own children," he told People earlier this season. "I can't wait to be a father. I think we'll both be loving parents, so I just can't wait to bring a child into the world and raise him and watch him grow and send him off."
The Decision Day finale airs tonight on Lifetime.
UPDATE! On the season finale, Shawniece and Jephte revealed that they are choosing to stay together, and that Jephte is the father of the baby!
Watch Shawniece and Jephte discuss marriage and family during this season of 'Married at First Sight!'
(Photo: Lifetime)