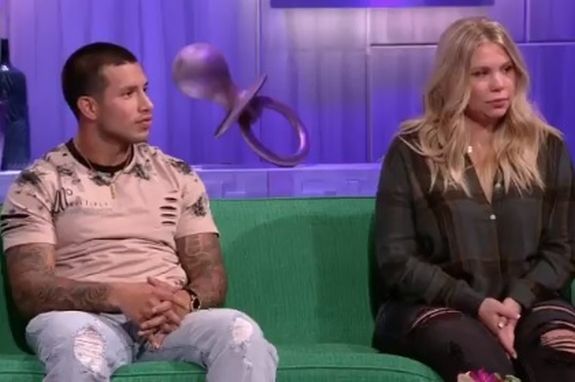 Not many men would want to come face-to-face with two of their exes– at the same time– and it appears that Javi Marroquin  is no exception. According to his ex-wife, Kail Lowry, Javi is bailing on the upcoming 'Teen Mom 2' Reunion taping because he doesn't want to face his ex-girlfriend Briana DeJesus!
During the most-recent episode of her Coffee Convos podcast, Kail revealed that all three of her baby-daddies–Javi, Jo Rivera and Chris Lopez— are not planning to attend the Season 8B Reunion taping, which will take place next month in New York City. Kail said Javi is sitting it out because he doesn't want to talk about his failed relationship with Briana.
"None of my baby daddies are going to be at the reunion, I've heard. Javi doesn't want to go, I'm pretty sure, because of the Briana drama," Kail said.
As The Ashley previously reported, Javi and Briana split in January after just a few months of dating. Kail was not happy about their relationship, which resulted in several fights (both in-person and online) with Briana.
Anyway, during the podcast, Kail stated that she was unhappy that Javi was not showing up to face Briana and, in a sense, leaving it all for her to talk about and deal with.
"You know Javi loves his camera time and will do anything to be in front of a camera," Kail told her co-host Lindsie Chrisley. "But the fact that he is basically bitching out, at a time where I feel like he needs to speak the f**k up, I'm a little salty.
"I feel like, if he gets out of going to the reunion and I have to deal with Briana and that drama by myself, I'm not going to be a happy camper," she added.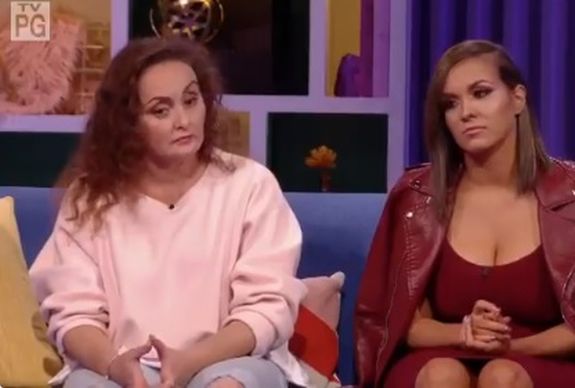 If Javi does sit out the reunion, he will likely be missing a lot of other drama. During the same podcast episode, Kail stated that she and Leah Messer may "throw hands" (which, for those of you who are not hip to the kids' lingo, means "get in a fight") at Jenelle Evans over all of the recent drama that's gone on between the girls.
From what The Ashley hears, Leah's baby daddies, Jeremy Calvert and Corey Simms, are also not planning to attend the Reunion taping. Jenelle's husband, David Eason, will also not be there, as he is not allowed on-set at the Reunion. However, her other baby daddy Nathan Griffith is scheduled to go, as is Chelsea Houska's husband Cole DeBoer.
Javi has not responded to Kail's comments…yet.
Listen to the entire podcast episode below:
(Photos: MTV)