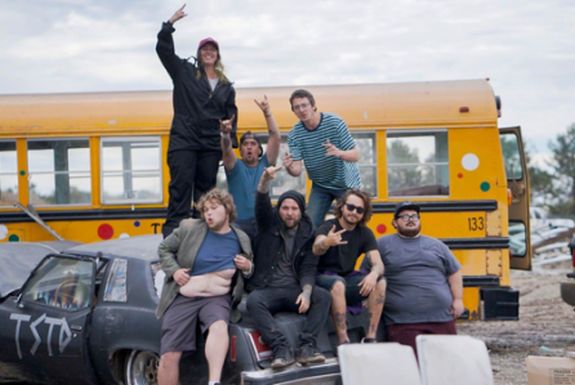 The overwhelming success of Jersey Shore Family Vacation has executives at MTV working aggressively to keep the reality TV party show momentum going! The network has announced that it will roll out four new Thursday-night shows this year!
"We want to double down on big franchise shows and build a massive night," MTV/VH1 President Chris McCarthy recently told Variety.
When 'Jersey Shore' made its return to MTV this year, it brought with it an average of 2.1 million viewers each episode and an anchor for newer shows, like the currently-airing Ex on the Beach, Chris McCarthy said, adding that the shows' slots on Thursdays at 8 p.m. and 9 p.m., respectively, have created a solid foundation that MTV wants to capitalize on.
Part of creating that "massive night" means venturing into other parts of the country. The network believes tapping into the vibe of the Midwest will do just that.
"What's happening in the middle of the country is so different than what's happening on the coasts," Chris told Variety. "We are always looking for interesting and authentic subcultures that gives us a look at youth culture in this country."
The Ashley already told you about the Buckwild-esque reality show Made in Kentucky, which is debuting on MTV this summer, but fans can look forward to a second helping of Midwest living with Too Stupid to Die, a series following BMX daredevil Zach Holmes and his friends as they perform outrageous stunts and pranks in Decatur, Indiana. (Think 'Jackass' meets 'Buckwild,' if you will.)
"They're fun. This is a really interesting subculture and hopefully they won't get us into too much trouble," Chris said of the 'Too Stupid to Die' crew.
Just the Tattoo of Us is another new show heading to Thursday nights on MTV, though this one is aiming for a fall premiere. The show (currently heading into its third season on MTV UK) is a tattoo reality show that follows couples, friends or family members on a visit to a tattoo parlor where they get to design each other's ink. After participants meet separately with an artist to provide some design inspiration for the other's tattoo, the tattoos are applied and then revealed at the end of the show.
For the fourth show, MTV is heading back to the area where they found 'Jersey Shore' star Vinny Guadagnino. The new show, called Staten Island 10310, will follow a group of young adults in the NYC borough known for its "mix of law enforcement and firefighters with those involved in less-than-legal occupations," Variety noted.
The network is hoping to show how different the folks on Staten Island are from other New Yorkers.
"In many ways life on the island has such a different texture than the rest of New York," Chris told Variety. "We get to see another side of these kids who are very scrappy."
Of course, MTV viewers have already gotten to experience some of what Staten Island has to offer in terms of reality show personalities thanks to natives like Vinny, as well as other 'Jersey Shore' kids Mike Sorrentino and Angelina Pivarnick. (Who could forget Angelina proclaiming that she's the "Kim Kardashian of Staten Island"? Of course, Mike later changed her nickname to the "Staten Island Dump," but that's another story…)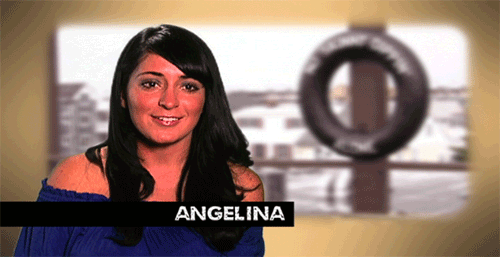 In addition to the new shows slated to debut this year, fans can also look forward to Season two of 'Jersey Shore Family Vacation.'
"The first piece of this Thursday strategy has exceeded our expectations," Chris said. "We are excited to build on that with these new shows."
Not everyone is excited about the new shows, however. The people living in the Kentucky town where 'Made In Kentucky' is being filmed are downright livid about the MTV show.
'Too Stupid To Die' will premiere on MTV in June, while 'Made in Kentucky' is slated to premiere in July. 'Staten Island 10310' will hit the air in August, followed by 'Just the Tattoo Of Us,' which MTV hopes to air this fall.
(Photos: MTV, Instagram)