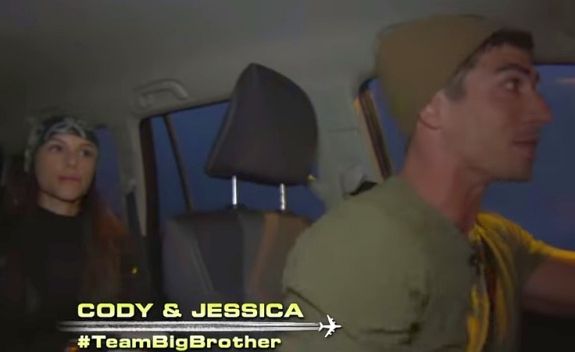 CBS was reportedly so inspired by Big Brother's Jessica Graf and Cody Nickson winning The Amazing Race Season 30 that the network is planning to up the 'Big Brother' factor for Season 31!
TMZ reports that CBS is attempting to put together a 'Big Brother'-themed season of 'The Amazing Race' that will feature a cast made up of former 'Big Brother' contestants and winners.
"[CBS] has locked down its list of competitors for the new season, which will begin filming soon," TMZ reported.
The network has already secured one 'Big Brother' winner to compete on 'The Amazing Race' (although TMZ did not specify which winner). Several of the most-popular 'Big Brother' winners declined to participate for various reasons, but the network was still able to secure a decent 'Big Brother'-themed cast.
"CBS is happy with the final cast … and they're ready to race around the world," TMZ stated.
Despite their big win, Jessica and Cody won't be doing another lap around the world on the next season. The couple recently got engaged and are planning their wedding.
Cody and Jessica were not the first 'Big Brother' couple to do 'The Amazing Race.' 'Big Brother' Season 13 winner Rachel Reilly and her now-husband Brendon Villegas did two stints on the show, and 'Big Brother 11' winner Jordan Lloyd and her husband Jeff Schroeder appeared on 'The Amazing Race' Season 16. However,  Jordan is currently pregnant), so it's unlikely she and Jeff will appear on 'The Amazing Race' any time soon.
UPDATE! TMZ reports that Caleb Reynolds (aka "The Beast Mode Cowboy" from Season 16) and Rachel have signed on to compete on the new season of 'The Amazing Race.' (There's no word yet if Rachel's husband Brendon will compete as well.)
Relive Jessica and Cody's best moments from 'The Amazing Race' by watching the video below!
(Photo: CBS)