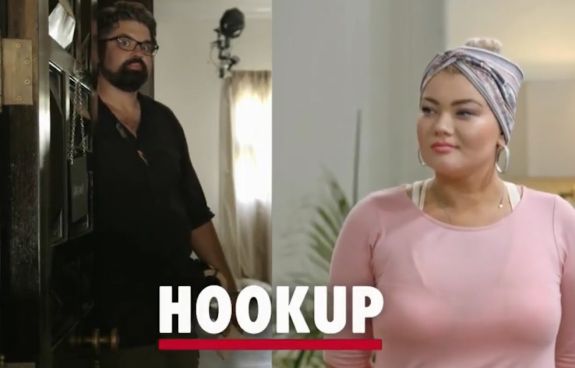 Amber Portwood and Andrew Glennon's tale of how their romance bloomed after they met on the set of Marriage Boot Camp: Reality Stars may be a big fat lie, according to new "secret" footage that will air next week!
The Teen Mom OG star claimed that show crew member Andrew hit her up after the filming of the 'MBC' season was complete, and they began to get to know each other from there. However, according to the trailer for the upcoming 'MBC' "Secrets Revealed" episode, it looks like ol' Andy was sliding into Amber's canopy bed for a little baby-making action while filming was still happening!
(As The Ashley previously reported, the couple's son James was born this week.)
But, then again, who hasn't gone on a reality show with their fiancé, ended things with him, hooked up with a crew member and ended up pregnant? Am I right?
"We never had a crew member impregnate a Boot Camper before," one producer says in the episode preview (as he disturbingly uses his fingers to show how that impregnation may have happened).
We are also treated to Amber telling Andrew "I'm going to find out your name," as well as black-and-white footage of Andrew slipping into a bedroom.
"Our cameras caught everything!" the promo video states, showing a canopy bed with a giant "CENSORED" message across it.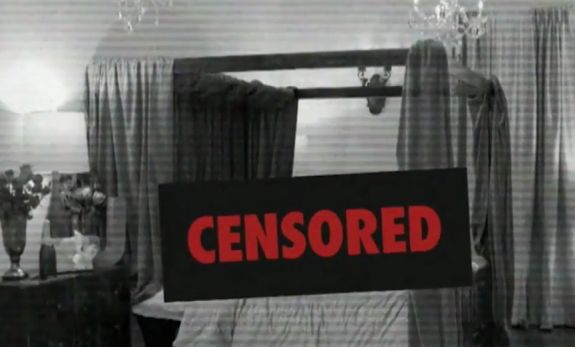 Finally, we hear Amber blissfully say "Oh my God." (Perhaps that was the moment Baby James was created?)
While there is no proof (yet) that Amber and Andrew actually had sex (and conceived their child) while on-set, the deed happened shortly after, based on James' birthdate. Either way, one of the show's doctor's, Dr. Ish Major, expressed his concerns over how fast Amber moved from being in a relationship with Matt to being with Andrew…and having his baby.
"The issues with [her new relationship] is the impulsivity of it," Dr. Ish said recently in an interview with In Touch Weekly. "You are in a program designed to get you some closure and move forward in your life, in wherever direction that takes you — but while you're in the program, the guy you came with doesn't work out, so you end up with another guy, and you ended up getting pregnant — it's a mess."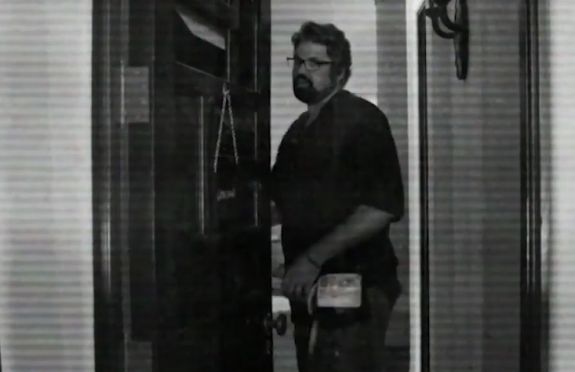 Still, the new 'Marriage Boot Camp' footage proves that things between Amber and Andrew didn't happen the way the couple told the story.
"He didn't really know who I was and we didn't talk on the show because, you know, he would get in trouble, but I didn't even know that he even liked me," Amber told Us Weekly in August 2017, shortly after her romance with Andrew went public. "It just simply was he had a little crush on me."
Amber said she was only back in Indiana for two weeks when Andrew reached out to her. He eventually came to visit her in Indianapolis.
"We decided that we just wanted to be friends at first because we were just having so much fun talking with each other, and, you know, then when he came out to hang out, we just had even more fun together, so that's just how it started," she said.
Sure, Jan….
The 'Marriage Boot Camp' "Secrets Revealed" episode airs Friday on WEtv. Watch the crazy footage captured on camera below:
Related Story: 'Teen Mom' Amber Portwood Explains Her Bad Behavior On 'Marriage Boot Camp'; Admits She Wasn't Sober
(Photos: WEtv)