It's Mother's Day here in the good ol' U.S. of A., the day to celebrate your mom (and write a lengthy post about how great she is on a social media platform that she's not even on.)
Not everyone will be singing their mother's praises this Mother's Day, however. Some reality TV stars got the short end of the stick in terms of maternal units. From moms that can't keep it in their pants, to moms who sell their own daughters out, here are seven reality TV moms you should be thankful aren't yours!
1. Kim Zolciak (Mother of six, including daughter Brielle)
Kim secured a place on this list due to her appalling actions last year involving her 20-year-old daughter, Brielle.
The 'Real Housewives' star was desparate to secure tickets to go see singer John Legend at his upcoming Atlanta concert so she did what any [terrible] mother would do: she tweeted John's wife, Chrissy Tiegen, and promised that Brielle would give sexual favors to anyone who helped her secure tickets. No, seriously, this happened.
"@chrissyteigen sooo ur hubby is comin to ATL may19 & Kash is beyond OBSESSED w him! who does Brielle have to blow in order to meet him?? LOL," Kim wrote.
Chrissy offered to get Kim tickets without her having to pimp Brielle out, so there's that…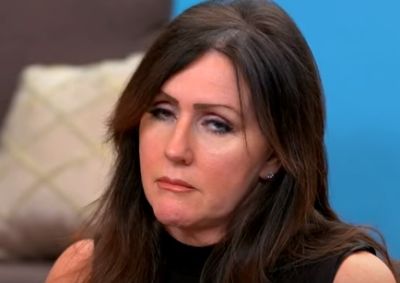 2. Krista Kellar (Mother of Courtney Stodden and star of 'The Mother/Daughter Experiment)
On a show that features some of the most dysfunctional mothers on reality TV, Courtney Stodden's mother, Krista, shines above the rest in terms of poor parenting. Not only did Krista allow her then-sixteen-year-old daughter, Courtney, to marry middle-aged actor Doug Hutchison in 2011, but Krista  admitted on 'The Mother/Daughter Experiment' that she has lusted after Doug during his marriage to her daughter!
Courtney suspects that her mother even suggested to Doug that she and Courtney have a threesome with him. As you do…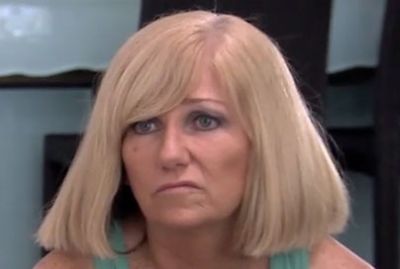 3. Patti Wilkinson (Mother of Kendra Wilkinson)
Kendra's relationship with her mother, Patti, has been strained for years, especially after Patti revealed that she plans to write a tell-all book about her famous daughter.
"The time has come where I can't stay quiet anymore," Patti revealed on Facebook. "I think a book is in order to tell the TRUTH! It will be factual and tell the entire story from MY eyes. Get ready for hearing some things that may take a certain someone down off of her pedestal."
Kendra also believes that her mother sold stories to the tabloids during Kendra's marriage crisis several years back.
Kendra and Patti attempted to "work on their relationship" by appearing together on 'Marriage Boot Camp Reality Stars: Family Edition' last year, but things between the two women appear to still be tense.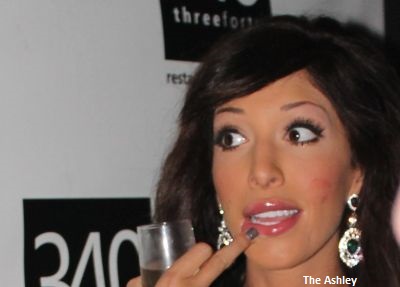 4. Farrah Abraham (Mother of Sophia Abraham and star of 'Teen Mom OG')
While there are several moms from the 'Teen Mom' franchise that could qualify for this list, Farrah is arguably the most appropriate to include. Her quest for stardom has reached new (and very strange) heights over the last few years, with Farrah doing her best to cause controversy wherever she goes.
This, of course, may have a negative effect on her nine-year-old daughter, Sophia. Who could forget the time when Farrah posted a photo of her daughter spinning around a pole at a playground and implied in the caption that Sophia was practicing to someday become an exotic dancer?! And then there was the time Farrah admitted that she and Sophia have naked photos of each other on their phones.
Farrah's most-recent scandal involving her daughter happened last month when Farrah had Sophia film as Farrah got butt injections.
AS.YOU.DO.
5. Kate Gosselin (Mother of eight children and star of 'Kate Plus 8')
There's no doubt that the majority of Kate's eight children have some not-so-nice feelings toward their "Mommy Dearest." Her two oldest daughters, twins Mady and Cara, seem particularly over their mother's overbearing personality and constant quest for fame. ('Member their awkward interview on the Today Show in 2014 in which they purposely made their mom look like an idiot when they refused to say what she wanted them to say?)
The twins will turn 18 in October, so the possibility of them writing a "Mommy Dearest"-esque tell-all book is getting closer!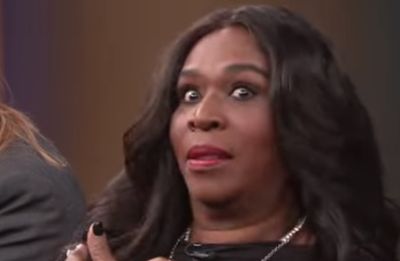 6. Sister Patterson (Mother of Tiffany "New York" Pollard and star of 'Family Therapy') 
Sister Patterson made her first appearance when Tiffany was competing on 'Flavor of Love,' and since that time has terrorized her daughter on various reality TV shows. Sister and Tiffany appeared on 'Family Therapy,' but the "therapy" didn't help their strained relationship. Sister is shown slapping her daughter on national TV, and refusing to believe that Tiffany suffered a miscarriage. Sister and Tiffany once appeared on 'Steve Harvey,' where Sister again accused her daughter of lying about her miscarriage. Eventually, Steve put it to Sister after tiring of her hurtful antics.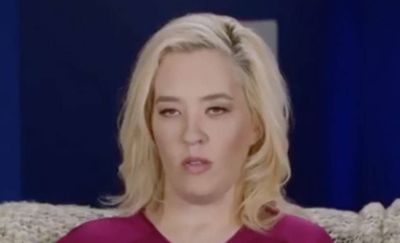 7. Mama June Shannon (mother of four and star of 'Mama June: From Not to Hot') 
Mama June may be 'hot' now, but that certainly doesn't make her a better mother. The former 'Honey Boo Boo' star could be knocked for various things– from letting her children continue to eat appalling unhealthily while she focused on her own diet and plastic surgeries, to allegedly taking money earned by her daughter Anna Cardwell from her appearances on 'Here Comes Honey Boo Boo.' (June was accused of the deed by Anna, but it has never been proven.)
However, June's worst offense occurred in 2014, when it was discovered that June appeared to be dating a man named Mark McDaniel…who had just been released from prison. His crime? He had been sent to prison for molesting June's then-eight-year-old daughter, Anna. Naturally, Anna was very upset that her mother was dating the man that was convicted of molesting her, causing a strain in Anna's relationship with June. Still, June denies that she was dating Mark…even though TMZ published photos of them in bed together.
(Photos: Lifetime, WEtv, TLC)