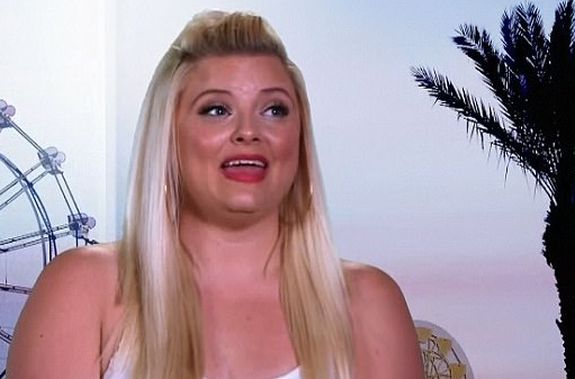 It's safe to say that the cast of MTV's Floribama Shore is not making friends with the Panama City Beach locals while they film the show's second season.
On Wednesday, The Ashley got a tip stating that 'Floribama Shore' cast member Aimee Hall had allegedly assaulted another woman at a PCB bar. On Thursday, a local news outlet confirmed the story and had more info on what allegedly went down.
According to tip The Ashley received, and a story posted by local news outlet WFLA, a woman claims that Aimee punched the woman in the face after the woman told Aimee she was making the town of Panama City Beach look bad because of her actions on the show.
The alleged incident took place at Ms. Newby's Brew & Booze House (naturally) and, according to WFLA, was witnessed by several bartenders.
"The victim has confirmed her nose is broken and is pressing charges against Hall," the site reported on Thursday.
The Ashley can confirm that Aimee was charged with one count of General Battery (a misdemeanor) on Wednesday. She was informed of the charges yesterday and is set to go before a judge on June 15 in Bay County, Florida.
"Aimee sucker-punched the girl after the girl called Aimee ratchet," The Ashley's tipster claims. "The girl is super tiny and never saw it coming."
Aimee, who actually hails from Alabama, has yet to comment on the alleged incident. MTV has also remained silent so far.
This is not the first time the cast of 'Floribama Shore' has been involved in altercations at PCB bars. A Season 1 episode showed a fight that went down between locals and the cast at a bar. Watch the clip below to relive that Kodak moment.
(Photos: MTV, Instagram)