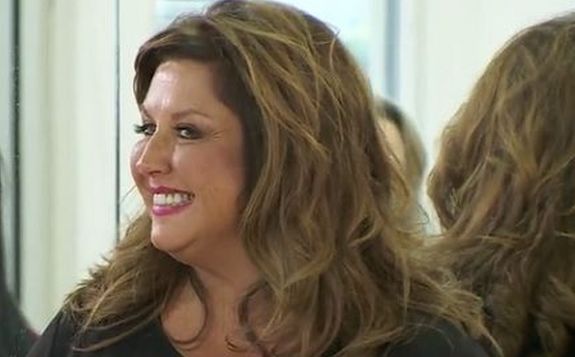 Abby Lee Miller is an inmate no more!
On Friday, the former Dance Moms star was officially released from the halfway house she's been staying at for the last two months. She was sent to the Long Beach, California, halfway house after being released from federal prison, where she had been serving time since July 12, 2017.
Abby was originally sentenced to 366 days in prison on bankruptcy fraud charges. She was scheduled to be released on June 21, but was given an early release for good behavior. While in prison, Abby reportedly lost over 100 pounds, passed her real estate class and received her personal finance class diploma.
Abby had been using her Instagram account to count down the days until she was a free woman. On Friday, she posted a photo of herself pointing to her watch, along with the caption, "TIMES UP!!!! 'Free at last, Free at last, Thank God almighty we are free at last.' Martin Luther King Jr."
Not all of Abby's Instagram followers were amused by the post. Some called the reality TV star out for using an MLK quote to celebrate her release from prison.
"Some constructive criticism: don't ever use a MLK quote again in this context especially because you committed a crime, and you deserved your time," one person wrote in the comment section.
"Ok, I get that your glad to be free, but I don't think a Martin Luther King quote about equality is appropriate for getting out of prison after committing a crime. Think things through," another follower wrote.
While Abby may be officially released from federal custody, she is still required to pay about $160,000 in fines and be on probation for two years, per her original sentence.
Unfortunately, though, Abby is now dealing with another struggle. In April, she confirmed that she has been diagnosed with a form of a non-Hodgkin's lymphoma. The diagnosis came after she was taken from the halfway house on April 10 to the hospital after experiencing excruciating neck pain and weakness in her arm. She underwent life-saving surgery and was hospitalized.
According to a recent report by People, Abby is currently undergoing chemotherapy.
"She has two more chemo sessions to go, but she's in a really bad place — mentally and emotionally," the magazine's source said. "She's really losing it."
(Photos: Lifetime, Instagram)