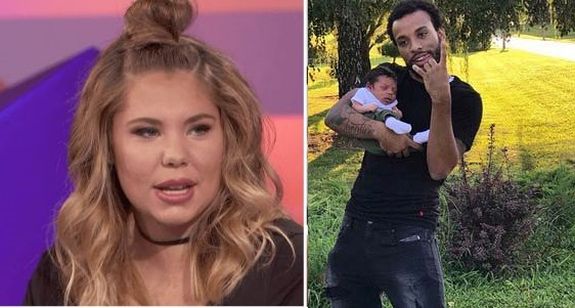 Kail Lowry made several surprising statements while chatting with her Teen Mom 2 co-star Chelsea Houska during the most-recent episode of her Coffee Convos podcast, revealing that she wants to change her oldest son's last name, and that she's currently on a sperm-hunt so she can have a fourth child.
During the podcast, Kail and Chelsea talked about the process Chelsea went through to change her daughter, Aubree's last name so that it included Chelsea's married name, DeBoer.
Kail said she could relate to Chelsea's situation because she just changed her youngest son Lux's last name to Lowry. She added that changing her youngest son's last name gave her an idea regarding her oldest son, Isaac's, name.
"After I changed Lux's last name to Lowry I called Jo [Rivera] and asked him if we could add Lowry to Isaac's last name and he was not about it. He doesn't want to do it and I just don't understand. I guess I understand but I want [Isaac] to be included, too."
In addition to Isaac, Kail also has son Lincoln with her ex-husband Javi Marroquin. She shares Lux with her (sort of?) ex, Chris Lopez. Because all of her kids have different dads, they all have different last names.
"I want all my kids to have the same last name. Lincoln calls himself 'Lincoln Marshall Marroquin Lowry.' He's all for it!" Kail said. "But Isaac's the oldest and he doesn't care, which is weird."
Chelsea sympathized with Kail, and revealed why she made the decision to hyphenate her daughter's last name. As The Ashley previously reported, Chelsea petitioned the court to have Aubree's last name officially changed from "Lind" to "Lind-DeBoer." Although Aubree's biological father, Adam Lind, wasn't too happy about it, Aubree was reportedly thrilled, according to Chelsea.
"Some people are against it, obviously."  Chelsea said. "We left Lind on her last name; she hyphenated [her name]. She was so happy when we finally got it. It's a nice way to include her, and that's what our goal was."
Chelsea said she wanted Aubree to have the same last name as her and her husband Cole DeBoer and their son, Watson.
"It's just hard when you're the mom and you want them to have the same last name as you. It's, like, Cole DeBoer, Chelsea DeBoer, Watson DeBoer, and then Aubree. Now it's nice to have her be included."
Name-changing wasn't the only topic discussed on the podcast. Kail also talked about wanting a fourth child and told Chelsea she (hopefully) won't have to deal with the last name issue with Baby #4.
"I already started looking at the sperm banks," Kail said. "[The donors] have to have a Bachelor's degrees. They do extensive genetic testing. [I'm looking for a guy who is] tall, dark, and handsome, and maybe has a PhD."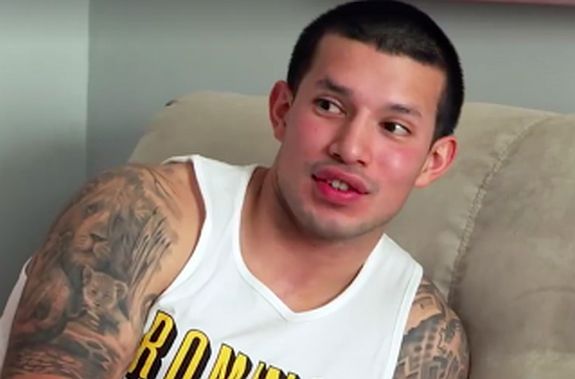 Kail even said she wants Chelsea to help her pick the donor.
"I think we should do a 'Teen Mom 2' crossover for the next season where Chelsea comes with me to help me pick out a sperm bank donor profile," she said.
While using an anonymous donor to have more children will prevent Kail from having to deal with more baby-daddy drama, she did say she may dip back into her baby daddy pool instead, opting to ask her third baby-daddy Chris Lopez for some of his baby-making juices.
"I really want to write Chris a letter and request [his sperm] so that I have two full siblings."
It's no surprise Kail said she would choose Chris over Jo and Javi as the baby daddy she'd most like to reproduce again with. At the 'Teen Mom 2' Reunion taping last weekend, she tearfully confessed on stage that she is still in love with Lux's father.
RELATED STORY: 'Teen Mom 2' Star Chelsea Houska Talks About Her Marriage & Unborn Daughter's Name on Kail Lowry's Podcast
(Photos: MTV, Instagram)