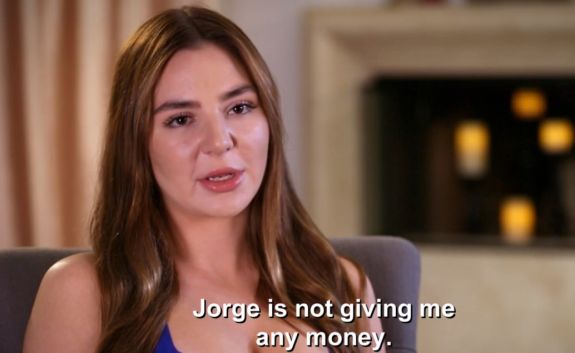 This season of 90 Day Fiance: Happily Ever After follows the couples we first met on 90 Day Fiance as they settle down and live their lives together. The first couple we catch up with is Jorge and Anfisa.
As we know, Jorge is a 27-year-old pot grower in California and Anfisa is a Russian Instagram model…or something. In case you have forgotten what a trainwreck these two are, they let Jorge remind us a bit.
"I was looking for a non-American girl to start a relationship with because I felt that American girls are just crazy," Jorge tells us as he shoves a Big Mac into his pie-hole. "Now that I think about it, it might not be American girls…it might just be me attracting crazy ones."
Jorge tells us that when Anfisa got to the United States, he discovered she was very needy. (Who could forget all of the outrageous demands she's made in past seasons, including a wedding dress that cost more than most people's cars!)
We are treated to a flashback of some of Anfisa's finer moments, including the time she keyed the word "idiot" into the side of Jorge's car.
Jorge admits he may be responsible for at least some of Anfisa's gold-digger tendencies.
"I may have given Anfisa the idea that I was a millionaire," Jorge says. "But after we got married, I had to tell her the truth."
The truth is Jorge is not a millionaire. In fact, he's in debt up to his abnormally-bulgy eyeballs.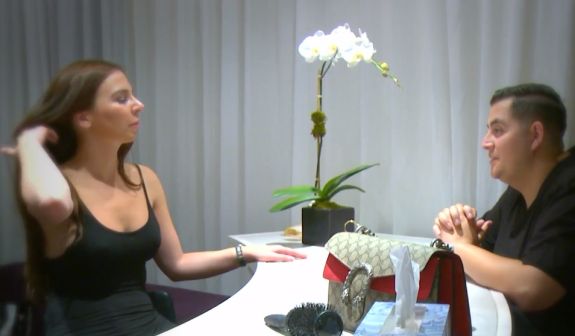 Jorge says that revealing that he's broke to Anfisa caused "a little trouble" in their relationship. 
He then tells us that he and Anfisa have split up. He says they have been separated for a month. It's surprising because they are both basically equally awful people, and really are perfect for each other.
We then get Anfisa's side of the story. She tells us that she thought Jorge would "take care of her" but she found out he lied to her. In addition, Anfisa is also a little (fake) butt-hurt that her husband implied at the last '90 Day Fiance' Reunion that she is kind of a prostitute. Go figure.
She tells us that she's planning to stay in the USA, regardless of what happens in her marriage to Jorge. To pass time, she's taking boxing lessons.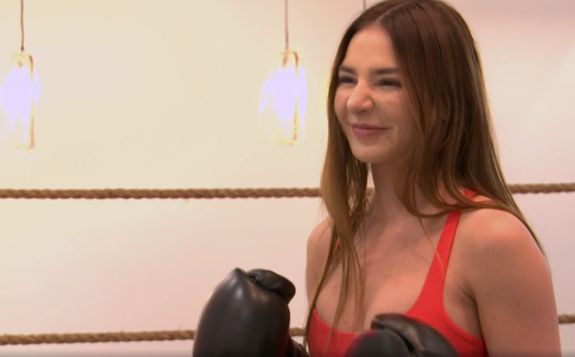 Meanwhile, Jorge is meeting with a lawyer, inquiring about getting a divorce and revoking Anfisa's green card.
Also joining us this season is Chantel and Pedro. We see the flashback of Chantel lying to her parents and telling them that Pedro was here on a student visa instead of a K1 visa. (They eventually found out that the couple was planning to get hitched and were not happy about it.)
We also find out that Pedro and Chantel had a second wedding in Pedro's native Dominican Republican…but it didn't go well. Apparently the bride and groom's parents did not get along.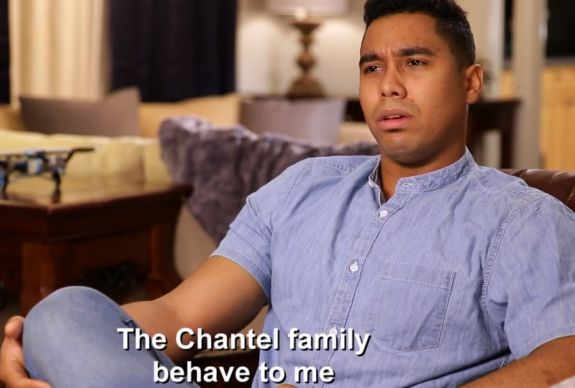 "The Chantel family behave to me very terrible," Pedro tells us.
We also find out that Pedro's sister apparently hates Chantel and the feeling is mutual.
"The trip to the Dominican Republic made everything worse," Chantel tells us. "Now my parents are even more suspicious of Pedro."
As per usual, money is playing a big part in the couple's struggles. Chantel is pissed that Pedro keeps sending money back home to help his family. She feels that he is spoiling his "destitute" family while she goes without.
"It seems like the more money he makes, the more he needs to send back."
She's particularly angry that Pedro recently bought a large flat screen TV to send to his family. (You know, just the necessities…)
However, the big TV was apparently too expensive to send and Pedro's mom and sister are pissed! They had hoped to be sitting, glassy-eyed in front of their new jumbotron by now. Pedro's sister yells at him for not sending the TV, then passes the phone to their mom so she can yell at him, too.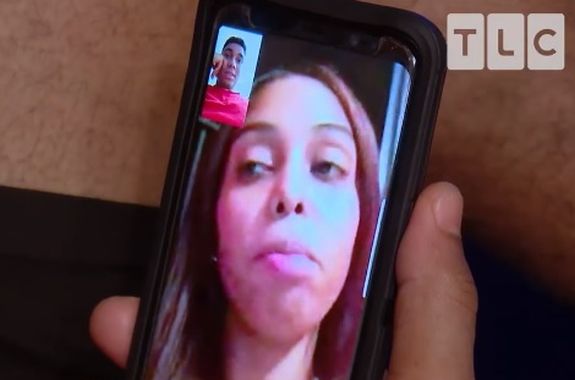 "Send me the money to buy the television because you owe me," Pedro's mother tells him.
Mami Dearest wants her MTV y'all, and she ain't playin!
The next couple we catch up with is Nicole and Azan. As you may remember, these two have been a desert-trekking disaster since we met them. Azan hails from Morocco, and has been with Nicole for some time, despite the fact that he's not thrilled with her lack of enthusiasm for fitness. (He shows this by hurling oddly worded insults about her weight at her on the regular.)
"When we first started talking, I didn't even know where Morocco was," Nicole says to the surprise of absolutely no one.
We also see the flashback of Nicole's young daughter calling Azan "Daddy" the first time she met him. We also learn that Nicole's dad decided to sponsor Azan's visa since Nicole doesn't make enough money to sponsor it herself. Azan and Nicole are the only couple who are still not married, and Azan's visa is still not approved.
Nicole goes to hang out with her friend Jessica. Nicole says she's frustrated that Azan hasn't kept his promise to try to get to America as fast as possible.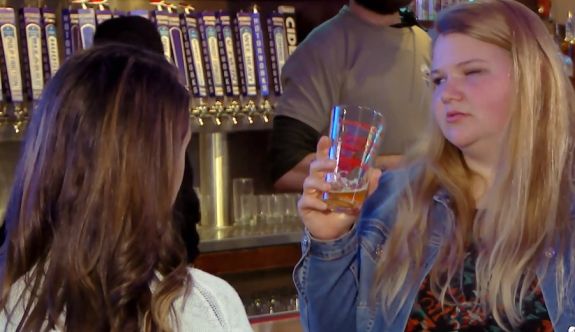 Jessica says she's "a little bit skeptical" about the relationship. We can't imagine why she'd doubt that these two lovebirds would have anything but a wonderful and successful marriage?!
Meanwhile, Azan is having his meeting at the Casa Blanca Consulate to get his visa to come to the US. 
"I hope when he arrives…if he does arrive…he puts in every effort to make it work with her," Nicole's mother, Robbalee, says.
Haha, that Robbalee! What a jokester!
Our next couple to check in with is Molly and Luis.  Molly, 42, met 27-year-old Luis while she was on vacation with her girlfriends. Molly runs her own lingerie business and is a single mother to two daughters, who aren't taking well to the new "father figure" in their life.
"Sorry, you're not my dad. I don't love you," Molly's 7-year-old daughter told him.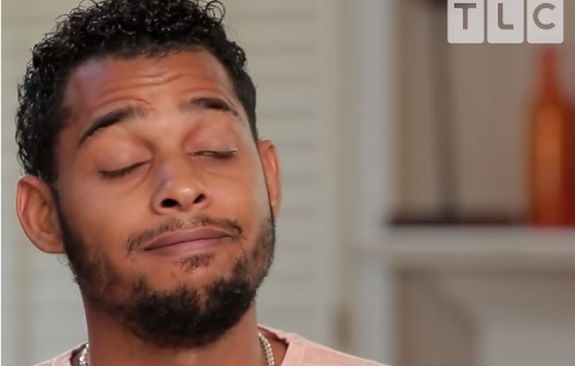 Things are downright creepy between Luis and Molly's 18-year-old daughter Olivia. (The fact that Luis is only nine years older than his new stepdaughter is surprisingly the least creepy part about this, actually.)
Apparently, Luis said some pretty inappropriate things to Olivia, like the time he asked the teen if she was planning to marry the guy she's dating, or if she was just in the relationship "for f**king."
UM!?!?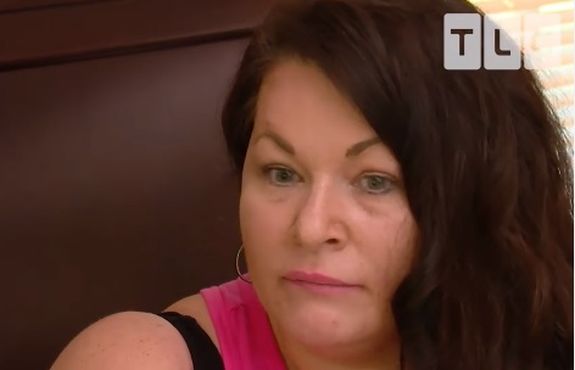 "The closer we got to our wedding, he could care less about being a father figure," Molly said.
Molly cancelled the wedding and kicked Luis out. But that wasn't the end of it because… Luis and Molly were already legally married! After spending only two weeks apart…they're back together…for now at least.
"I come back because I love her and I want to live here with her," Luis tells us.
Luis can't get a job until he has his papers. However, Molly reminds us that being paperless shouldn't prevent ol' Lu from picking up a broom every once in a while.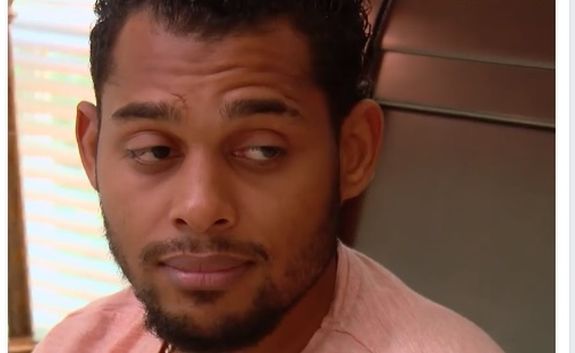 "That doesn't mean he can't help me around the house and help me with Kinsley," she tells us.
Luis says it's hard to help her because her kids are "so wild."
UM!?
Our next couple is Russ and Paola. Russ and Paola have moved to Miami which makes Paola happy because she has other friends from Colombia also living in Miami. She is also happy to have moved from Russ' native Oklahoma because it allows her to pursue her dreams of being nearly naked on Instagram via her "modeling" career.
Russ–who is apparently experimenting with his hair to celebrate the new season– is okay living in Miami but he is not a fan of Paola's best friend Juan or her modeling career. They still fight over her modeling in lingerie and bikinis.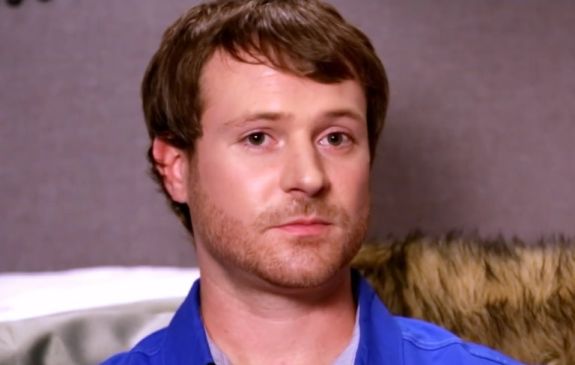 Paola finds out that her grandmother in Colombia very sick with cancer. Paola's aunt calls her and tells her that grandma's biggest wish is to meet Russ. So they decide to go visit her one last time.
Russ is nervous about heading to Colombia. Paola is excited, but scared that her family will be mad that she hasn't visited them, and blame it on Russ.
She packs all the necessities needed for a trip to see her cancer-stricken grandma, including plenty of Spandex dresses and a pair of neon yellow high heels. As you do.
The last couple we'll be following this season is David and Annie. David is making his Thai bride pawn her jewelry to support their lifestyle.
David, a 50-year-old who met 25-year-old Annie when he went to Thailand after getting divorced and losing 100 pounds, proposed to Annie after only knowing her for 10 days.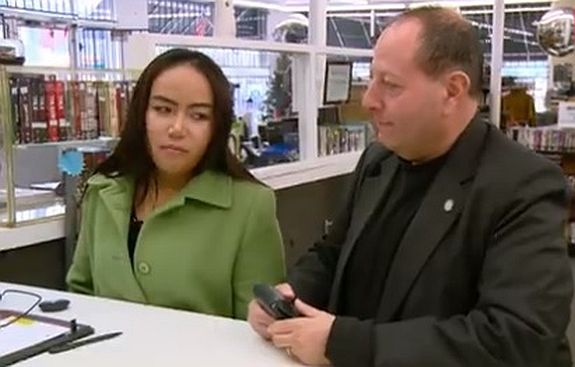 David had to pay a dowry to marry Annie, so he scrapped together by borrowing money from his best friend Chris. Chris has apparently been bankrolling David for a while, but Chris' wife is cutting him off. She's tired of paying for David and his mooch-order bride. 
David is broke and he and Annie are living in an old firehouse paid for by Chris. David also wants to reconnect with his kids who he hasn't seen in more than four years, but they hate him.
After pawing their jewels, David is shocked to find out that Chris is now going to start charging him rent for the firehouse. If only there was a way David could perform certain tasks in exchange for a regular sum of money…
Oh, wait…
Annie tells us that life in the USA is not what she expected.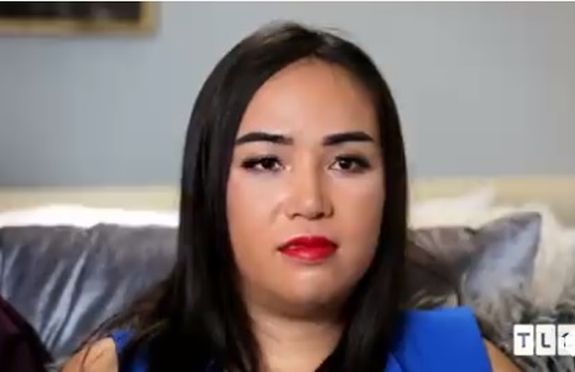 "Before I came here, I just think American life will be better….but it's just too expensive," Annie says.
It's even more expensive when you marry an unemployed mooch! 
We next go check in with Nicole again. She's chillin' in her apartment 'o' filth (that looks oddly like some sort of Super 8 motel room). There's so much crap on her floor that we had to double-check to make sure we didn't change the channel and end up watching an episode of Hoarders.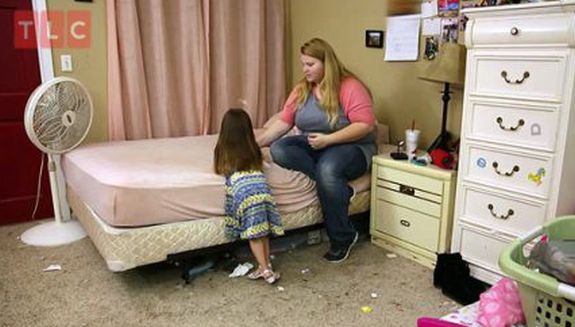 She still hasn't heard from Azan about his appointment with the consulate. It's been seven hours. He finally calls but the call cuts out before we can find out if his visa was granted.
Hey– the producers have to build suspense with these two somehow. Right now, all we're going to be left wondering is what kind of staph is currently growing on Nicole's bedroom carpet!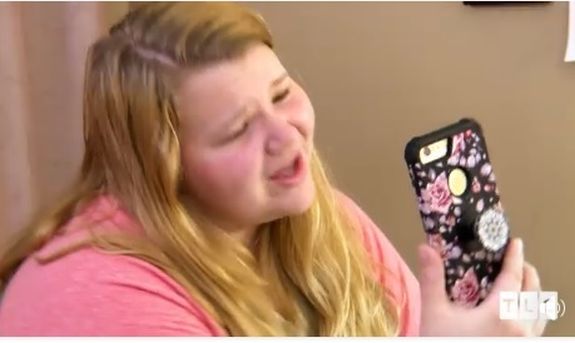 Finally, we catch back up with Jorge one last time. He's at a bar with his friend, talking trash on Anfisa. Jorge's friend, who is sporting a rolled joint behind his ear (naturally), tells Jorge that Anfisa is doing webcam p0rn. Jorge says it's all fake.
Sure, Jorge.
Before the episode ends, we get a preview of the full season. We will see Azan possibly cheat on Nicole, Annie be confronted about being an escort by David's daughter, Russ fight Paola's friend, Jorge possibly having a kid, Chantel's mother hire a private investigator to find out more about Pedro, and Molly kick Luis out of her house.
It's going to be a wild ride!
(Photos: TLC)