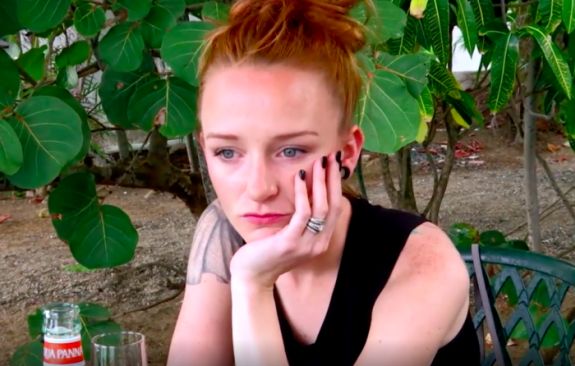 Note: After many reader requests, The Ashley has decided to revive her "Teen Mom News Piles!" Once a week, we will gather together all of the smaller 'Teen Mom'-related stories you may have missed.
Today's 'Teen Mom' headlines are being dominated by the news that Teen Mom 2 star Javi Marroquin is expecting a baby with his flavor-of-three-months, Lauren Comeau, but the rest of the 'Teen Mom' franchise cast has been keeping busy too!
As 'Teen Mom 2' airs its eighth season on Monday nights, it's easy to get caught up in the current storylines and forget about the rest of the 'Teen Mom' crew. The Ashley is here with everything you've missed in the rest of the 'Teen Mom' World this week!
Mackenzie McKee's Mother Inks a Book Deal to Discuss Cancer Battle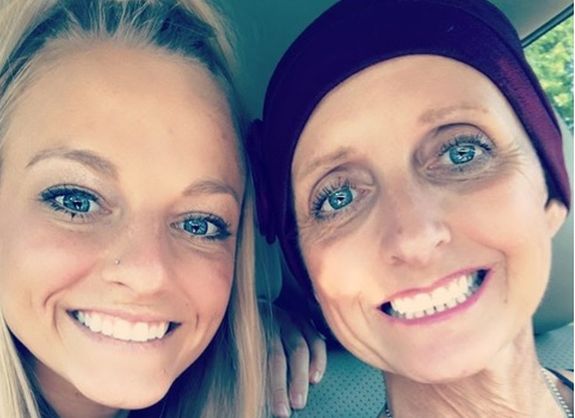 Mackenzie McKee announced back in January that her mother, Angie Douthit, was diagnosed with Stage 4 brain cancer — and earlier this month Mackenzie shared the heartbreaking news that Angie's cancer has spread to her bones. The former Teen Mom 3 grandma, who posts daily updates and inspirational words on Instagram, announced on Wednesday that she has teamed up with 13th & Joan Publishing House to write a book about her battle.
"My family means everything to me. We've got so many stories to tell," Mackenzie wrote in the caption of an Instagram post about her mom's book deal.
Amber Portwood Is Living Her Best Mom Life
It's been less than one month since Amber Portwood and her boyfriend, Andrew Glennon, welcomed their son, James Andrew Glennon, on May 8 — and based on social media, she's adjusting to life as a mother-of-two just perfectly. Amber consistently shares new photos of baby James alongside his mother or half-sister, Leah Shirley — and his most recent Instagram appearance was on Monday in Amber's Memorial Day tribute.
"Hope everyone had a safe Memorial Day!" she captioned the image. "Sending love and prayers to the families of fallen soldiers. We truly appreciate the sacrifices made for our freedom!"
Maci Bookout Celebrates Her Kids' Birthdays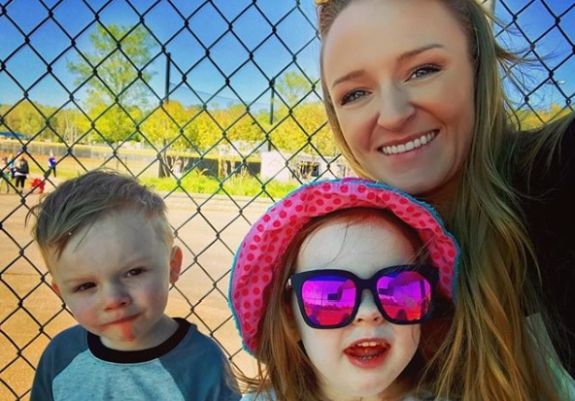 It feels like just yesterday Maci Bookout and her now-husband, Taylor McKinney, were getting ready to welcome their first child together — and today that bundle of joy, Jayde Carter McKinney, is all grown up! The Things That Matter founder shared an adorable message on Instagram for her daughter alongside a series of photos.
"Happy [third] birthday to my favorite girl Miss Jayde Carter," she wrote. "She is funny, sassy, and the most independent little thing… what a blessing she is to our whole world."
The birthday celebrations will continue this week in the McKinney house as Maci and Taylor's son, Maverick, turns two on Thursday.
Farrah Abraham Rides Camels & Hawks Flat Tummy Tea in Dubai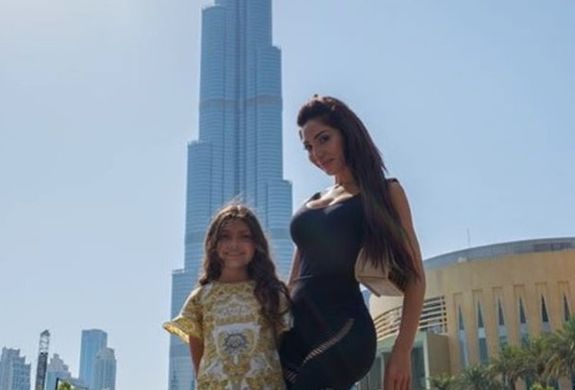 Farrah Abraham has been spreading her signature "sunshine and rainbows" personality all over the world for the last month or so, taking her daughter Sophia on an around-the-world non-stop vacation to exotic places like Fiji, Cannes and now Dubai.
The former 'Teen Mom OG' star has been documenting it all on her Instagram account, posting photos of her and Sophia boating in Dubai Marina, flying in a gyrocopter and–of course, pretending to enjoy those creepy Flat Tummy Tea appetite suppressant lollipops that all the reality TV kids are advertising on their social media accounts.
Farrah can treat herself to an extra Appetite Suppressant Lollipop tomorrow; after all it is her 27th birthday!
To read The Ashley's latest 'Teen Mom' stories, click here!
(Photos: MTV, Instagram)