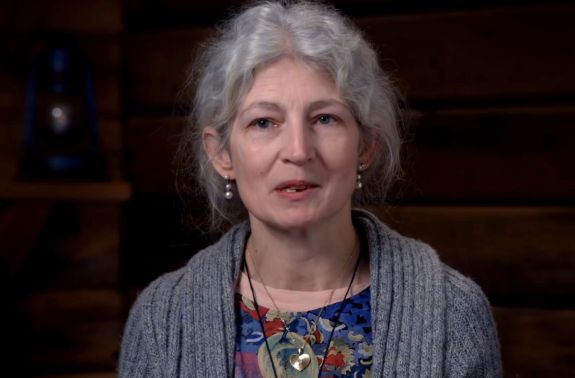 Ami Brown's battle with cancer is very real, insists Discovery's Executive Vice President Laurie Goldberg, who recently shamed fans for speculating that the Alaskan Bush People star was faking her illness for ratings.
The EVP finally addressed the cancer-faking rumors that have been circulating online since Ami announced in July 2017 that she had advanced lung cancer.
"It is just disgusting that anyone would say her cancer is not real or that it was created for the show," Laurie told Radar Online on Wednesday.
"Ami's battle with cancer is very real… Her chemo and radiation was tough, but she got through it and is recovering well," she added.
It was recently announced that Ami and her family would return to Discovery in the upcoming eighth season of 'Alaskan Bush People.' As The Ashley previously reported, the Brown family received a very grim prognosis when Ami was first diagnosed last summer.
"[The doctor] said, 'It's cancer. And there's no primary but we're gonna call it lung cancer. At least 3B. It's in both lungs, in the middle and sides of the lungs,'" Ami's husband Billy Brown said last year. "It hasn't traveled to any other organs, but that's what they're saying is next. Any time we talk to anybody, it's bad news."
Ami and her family spent several months in Los Angeles while Ami underwent treatment for her illness. Although Ami was quoted survival rates as low as three percent, she received word in late December 2017 that her scans showed no signs of cancer.
"The doctors were as shocked as we were," Billy told People in December.
Radar Online reports that Ami is heading to a Los Angeles hospital very soon to make sure she is still cancer-free.
"She is going to L.A. for a routine three month check-up but is optimistic and surrounded by nothing but love," Laurie told the site.
Last month, Laurie confirmed to Radar that Amie and her family were filming 'Alaskan Bush People' Season 8, and that the show had not been cancelled.
"The rumors of the cancellation of 'Alaskan Bush People' are totally fabricated and completely untrue," she said in a statement.
The show's eighth season was originally scheduled to premiere May 11, but that date was pushed back due to weather and other production issues. The Discovery Channel has not yet released a new Season 8 premiere date, but Laurie stated that Ami's cancer battle and the family's move to Washington will be topics covered on the new season.
"The fans will get to see her journey alongside the rest of the family on the upcoming season," she said. "There is definitely no drama between her and anyone in the family — they love her very much and would do anything for her."
(Photos: Discovery, Instagram)