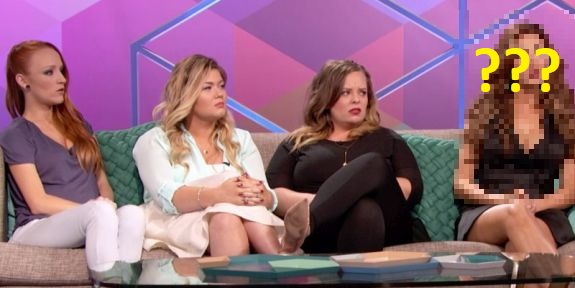 Teen Mom OG has officially been renewed for another season, The Ashley  can confirm! While Maci Bookout, Catelynn Lowell and Amber Portwood have all signed on to star in the next season, they'll have to share the spotlight with a very unexpected new girl.
The Ashley can exclusively confirm that MTV has chosen a new mom to replace Farrah Abraham, who was fired from the show in October.
The Ashley's sources tell her that MTV has dipped into the cast pools of some of its other hit shows–Are You The One? and The Challenge— and have cast Cheyenne Floyd as the fourth girl on 'Teen Mom OG.' Cheyenne and 'Challenge' star Cory Wharton share one-year-old daughter Ryder.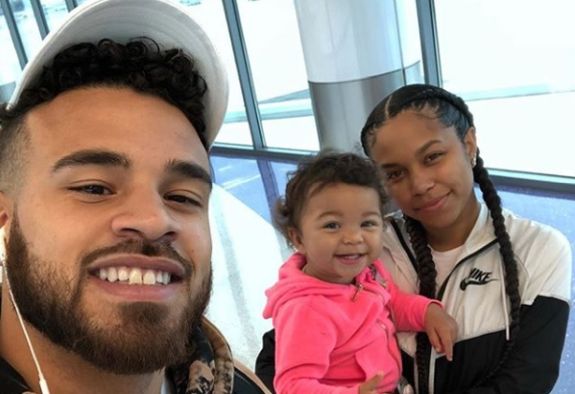 As The Ashley previously reported, MTV was seriously considering either Mackenzie McKee or Ryan Edwards' wife Mackenzie to take the fourth spot, but both options "fizzled out," according to one of The Ashley's sources.
"[The network] realized that the fans weren't going to be excited about either option," the source said. "So they continued to look."
(Just to note– many sites stated that Mackenzie McKee was "confirmed" to be Farrah's replacement. However, MTV never confirmed it, and The Ashley's sources tell her that MTV made the decision not to cast Mackenzie. She was very interested in the job. She did film a 'Teen Mom' special about her mother's cancer battle earlier this year. It has yet to air.)
The Ashley is not sure if the other 'OG' girls are aware that Cheyenne has been chosen. After Farrah was fired, Maci, Catelynn and Amber all made it well-known that they did not feel it was appropriate to hire a new girl to replace Farrah.
"They can't [bring in another girl to our show] because we're the OG's, the original girls," Catelynn said in March on Kail Lowry's Coffee Convos podcast. "If you do that, it won't be the original girls anymore."
Regardless of how the other 'OG' girls feel, MTV has made its decision and already has the ball rolling on it. The Ashley's sources tell her a film crew is heading to Los Angeles to begin filming Cheyenne next week.
"It's official," the source said. "The only way this doesn't happen is if Cheyenne or Cory backs out, but contracts have likely already been signed so it's highly unlikely."
Cheyenne gave birth to Ryder in April 2017. (Unlike the other 'Teen Mom OG' girls, Cheyenne was not a teen when she gave birth. In fact, she was 24 years old.)
For a while after Ryder's birth, Cheyenne refused to reveal who the baby's father was. Eventually, she announced that Cory was the father.
Cheyenne made her debut on Are You The One? Season 3, while Cory first shot to fame on The Real World: EX-Plosion. Both later appeared on 'The Challenge: Rivals III.'
One 'Challenge' source tells The Ashley that Cory and Cheyenne have known they were in the running for the spot on 'Teen Mom OG,' so they have been playing up the "happy co-parents" role.
It's us for life ✊?❤️ pic.twitter.com/dfv0oWp5YI

— Cory Wharton (@MTVCoryWharton) February 24, 2018
"Their co-parenting relationship is nowhere near as happy as they try to make it out to be on social media," the source said. "They will fit in perfectly on 'Teen Mom.'"
Stay tuned– The Ashley will have more info on this soon!
**Media Outlets MUST credit The Ashley for this exclusive!**