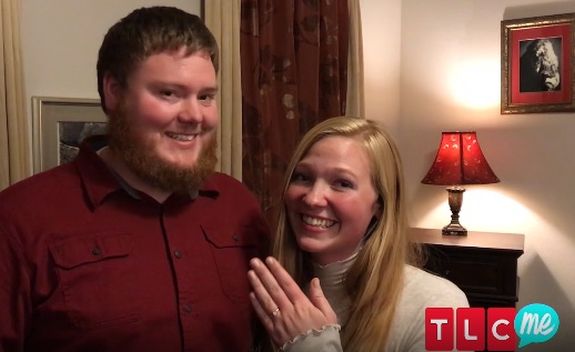 Another Sister Wives kid has tied the knot!
On Sunday, Aspyn Brown–who is the oldest of Kody Brown's children with third wife Christine–married Mitch Thompson in an outdoor ceremony held in the Utah mountains.
Aspyn wore a white satin gown, while Mitch busted out a Scottish kilt for the occasion. (Kody showed off his gams by wearing a kilt as well.) All four of Aspyn's moms wore fancy hats to the wedding, with Christine all decked out in emerald green.
Although Aspyn served as maid of honor for her sister Mykelti's December 2016 street-taco-filled wedding, and had previously stated that Mykelti would be her maid of honor, TLC reports that Aspyn and Mitch ultimately decided to forgo having a bridal party. Instead, they had 10 flowergirls.
Mitch, who is a carpenter by trade, built the arch that he and Aspyn said their "I do's" under.
Mitch and Aspyn started dating after meeting at a pro-polygamy rally in Utah. (The Browns were shown attending the event during an episode of 'Sister Wives.') Their families have been friendly for years, though.
The couple got engaged in December. Although both come from polygamous families, Aspyn and Mitch have stated they do not plan to live plural marriage.
Wedding guests included Mitch's older sister Vanessa Alldredge, her husband Jeff and their kids, all of whom star on the TLC reality show Seeking Sister Wife.
Aspyn is the third of Kody Brown's 18 children to get hitched. Mykelti and Madison Brown both had their weddings in 2016.
Aspyn and Mitch's wedding will likely play a big part in the next season of 'Sister Wives.' As The Ashley previously told you, the show was recently renewed for another season.
See all the photos from Aspyn and Mitch's wedding day by clicking here!
Check out more pics below of the Brown family enjoying the wedding:
(Photos: TLC, Instagram)