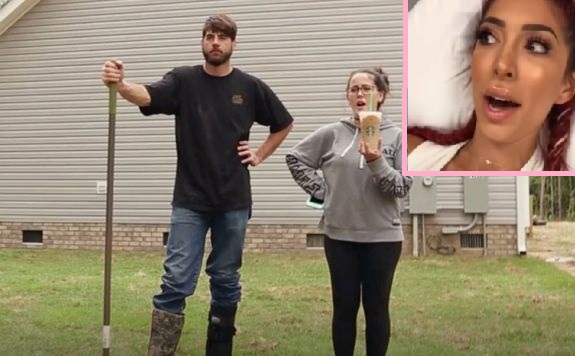 Jenelle Evans wasn't allowed to bring her husband, fired Teen Mom 2 dad David Eason, to the recent MTV Movie & TV Awards this year, and she was not happy about it. She demonstrated her anger by posting a few nasty tweets, lashing out at former Teen Mom OG star Farrah Abraham, who attended the show and was allowed to bring her daughter Sophia with her.
Farrah called Jenelle's mean tweets a "low blow" in a statement issued to The Ashley.
"P0rn star going to the MTV Awards with a plus one but I was invited but could [not] bring David?! [Farrah] was fired not me…lmao wowwww. @MTV," Jenelle wrote, in addition to posting an article about Farrah attending the awards. (She has since deleted the tweet, but you know The Ashley got the screenshot!)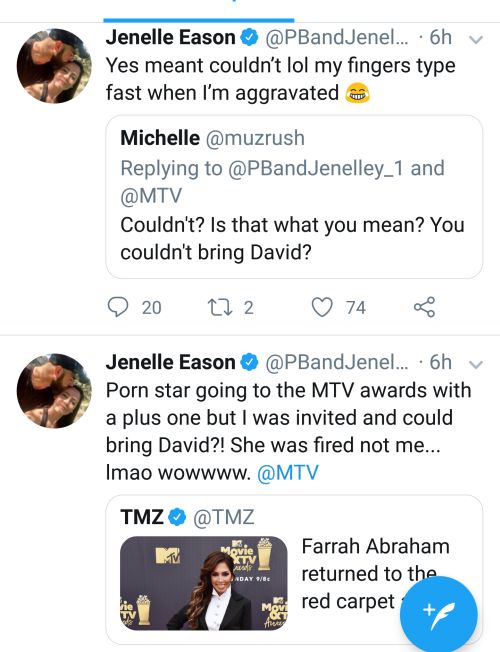 In her statement to The Ashley, Farrah weighed in on Jenelle's comments about her.
"I don't associate with any of the Teen Moms," Farrah told The Ashley. "I've moved beyond that and if I'm a p0rn star then so is Kim K and every other celebrity with a sex tape. Such a low blow. I'm about hard working women who support other women. The Teen Moms clearly don't."
Jenelle and Farrah used to be friends. In fact, Jenelle even attended Farrah's birthday party back in 2015. (Jenelle was allowed to bring David to the party. It is not known whether or not David busted out his trusty pocketknife to hack up Farrah's birthday party balloons, though.)
While Jenelle was, indeed, invited to attend the awards show and walk the red carpet, David was not invited to either event. Jenelle did not end up going to the event, which took place in Los Angeles on Saturday. She told fans on Twitter that she was "very confused" as to why Farrah got to bring Sophia when "none" of the 'Teen Mom' stars got to bring a "plus one."
Chelsea Houska chimed in to report that wasn't exactly the case…
"Cole got invited….is it just husbands?" Chelsea tweeted. "'Cause he didn't get one when we were dating. Either way, we never really cared lol" (Somewhere on "The Land," Jenelle's head probably exploded as she read that Cole was not only invited to the red carpet, but also the show.)
Chelsea has never attended any of the MTV Awards shows. (She later tweeted that, "the thought of doing the carpet and everything gives me anxiety.")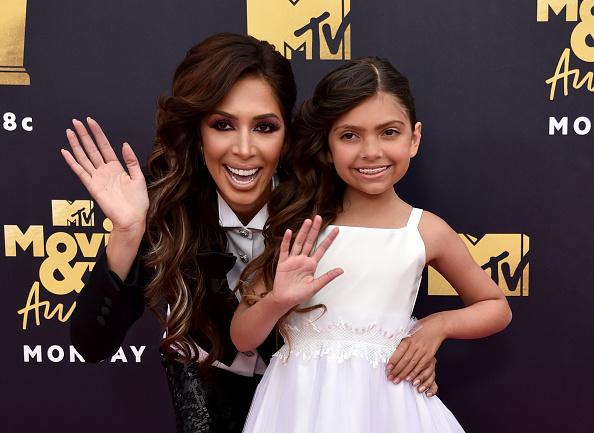 Kail Lowry, who has attended MTV events in the past but skipped this year's show, also threw her two cents in, basically saying that invites come by a case-by-case basis.
"Everyone is freaking out about how the TM2 cast didn't get plus 1 for movie awards… but Farrah brought Sophia," she wrote. "First of all, they always tell us someone can walk the carpet with us but not allowed inside after.
"And second, Farrah has gotten in and/or invited to way more other shows than us so that's just the way it goes," Kail added.
It's likely that David wasn't invited to participate in any of the recent activities (and won't ever be again) because he was actually fired from the show back in February after going on a homophobic Twitter rant. He was fired by MTV, not the franchise's production company.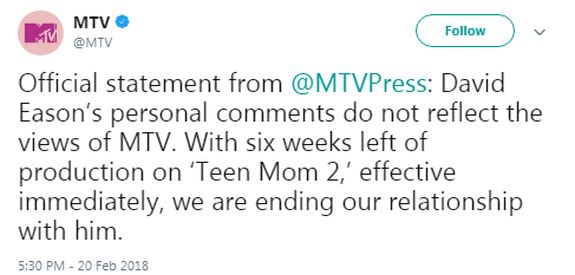 (Farrah may have scored an invite because, technically, she wasn't fired; she chose to continue doing adult entertainment ventures instead of continuing with 'Teen Mom.')
Jenelle has walked the red carpet with David in the past, and even admitted on social media to having to sneak David into the 2016 MTV Video Music Awards, since he was not technically invited inside. However, Jenelle did not attend last year's MTV Movie & TV Awards because she was not allowed to bring a date inside.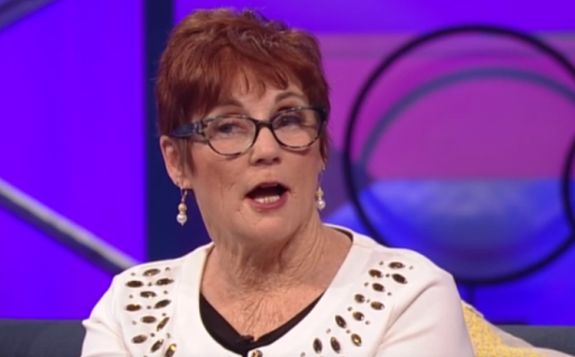 Before 2015, MTV did not invite its 'Teen Mom' stars to attend awards show and events. From what The Ashley heard, this was because the network did not want it to look like it was glamorizing teen pregnancy. After the "fourth wall" was broken, though, the network seemed to ease up on its rules and started inviting the 'Teen Mom' franchise stars to events.
(Photos: MTV, Instagram Live, Getty Images, Twitter)