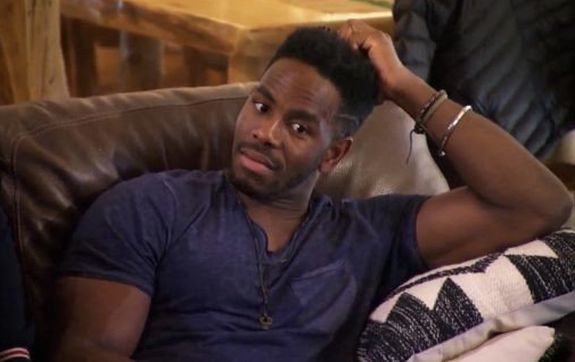 Members of Bachelor Nation are questioning the show's vetting process after Reality Steve broke the news last week that Lincoln Adim—a contestant currently competing on Becca Kufrin's season of The Bachelorette—is a convicted sex offender.
The show's higher-ups have long touted that contestants have to pass an assortment of background checks, psychological exams and even an STD screening in order to appear on the show, but the fact that Lincoln's sex crime conviction slipped through the cracks has those connected to the show concerned.
"It is clearly an issue," two-time 'Bachelorette' contestant and former Bachelor Nick Viall told People. "You can't have people convicted of sexual assault on the show, or really just anywhere. Obviously they need to look at their vetting process. It's a very unfortunate situation."
News of Lincoln's legal woes surfaced after Reality Steve discovered that, on May 30, 2016, Lincoln was accused of groping and assaulting a woman on a harbor cruise ship.
TMZ reports that "during the alleged incident, Lincoln grabbed the woman's hands and placed them on his own chest and stomach. We're told he then allegedly groped her breasts and grinded up on the woman. It all happened on a ship called Spirit of Boston."
On May 21 of this year, Lincoln was convicted of indecent assault and battery, stemming from the incident on the cruise ship. His conviction came just a week before the current season of 'The Bachelorette' debuted on ABC. (This means that, during his audition process, he had yet to have been convicted of the crime; however, the charges against him would have been pending at that time.)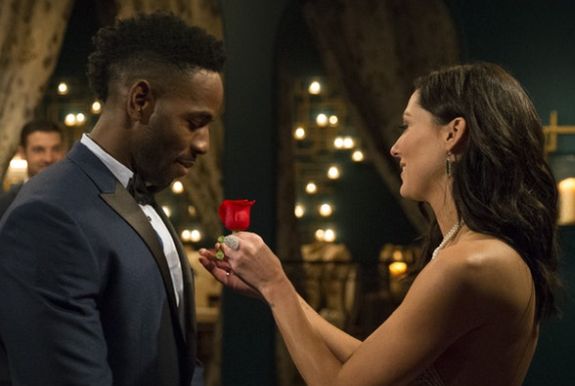 After his conviction, Lincoln was ordered by a judge to stay away from the assault victim and attend three Alcoholics Anonymous meetings per week during a two-year probationary period. He will also be required to register as a sex offender. If he fails to walk the straight and narrow, he faces some much harsher consequences.
"If he complies with the judge's orders, he will not have to serve out his term, but if he fails to comply with those orders or re-offends, he could be ordered to serve out the year behind bars," the Suffolk County, New York, District Attorney's office told E! News.
Life & Style Weekly reported that Lincoln's status may have been missed during the background check because he "was charged with sexual misconduct, [and] he was also supposed to register as a sex offender, but he filed a motion to be relieved from that. It's unclear if he was granted that right."
While ABC, the network home of 'The Bachelor' franchise, has declined to comment on the matter, Warner Bros. Television, which produces the series, has claimed that Lincoln's conviction did not show up in his background check. The company also stated that Lincoln lied during his audition process.
"No one on 'The Bachelorette' production had any knowledge about the incident or charges when Lincoln Adim was cast, and he himself denied ever having engaged in or having been charged with any sexual misconduct," the Warner Bros. Television statement read.
"We employ a well-respected and highly experienced third party who has done thousands of background checks consistent with industry standards to do a nationwide background check in this case. The report we received did not reference any incident or charge relating to the recent conviction — or any other charges relating to sexual misconduct. We are currently investigating why the report did not contain this information, which we will share when we have it."
On June 13, former 'Bachelor' contestant Ashley Spivey, who helped Reality Steve uncover the news about Lincoln's charges, tweeted about how easy it was for her to find the info about his past.
"I am honestly horrified that Lincoln, who was charged with indecent assault and battery, was allowed to go on the show. I do not understand how a serious crime like this was missed during background checks," she wrote. "It took me exactly 1 hour to do the proper research and contact the proper authorities to find this information."
Connor Obrochta, who is currently starring alongside Lincoln on Becca's season, told TMZ that he doesn't feel like it's a good idea for Lincoln to attend the upcoming "Men Tell All" special for Becca's season, because he'd have to come face-to-face with the rest of the guys from the season.
"For him and his character and his safety, I would highly suggest that he doesn't go, just because some of the other guys are more ruthless than me," said Connor, who clashed with Lincoln on an early episode of the season. "I think if he were to go he would just completely get roasted by everybody and it just wouldn't be a good time for him."
Connor also stated that he is unhappy that Lincoln made it on the show despite the pending charges against him at the time.
"It makes me feel uncomfortable that he did lie and he was somebody that he says he isn't." Connor said. "He put something down [on his application] that isn't truly who he really is."
Mike Renner, who was eliminated during Week 3 of Becca's season, recently threw some serious shade at Lincoln via Twitter.
Damn, I lost to a convicted sex offender #TheBachelorette

— Mike Renner (@PFF_Mike) June 19, 2018
Lincoln, a 26-year-old account sales executive from Boston, has yet to publicly comment on the situation. Becca has also remained silent on Lincoln's past issues.
(Photos: ABC, Instagram, Twitter)