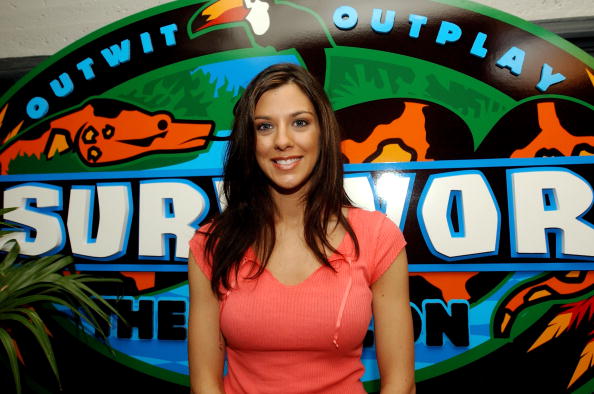 Five months after Survivor: The Amazon winner Jenna Morasca made headlines for getting arrested for DUI and allegedly biting a cop while under the influence of narcotics, the former reality star has reemerged on Twitter, proclaiming to be in a much better place.
On Saturday, Jenna gave her 156,000 Twitter the first update they've had since September 2017.  
"Been a long time," she tweeted. "I'm back and better than ever. Jenna 4.0 version."
Been a long time. I'm back and better than ever. Jenna 4.0 version

— Jenna Morasca (@JennaMorasca) June 16, 2018
She had abandoned all of her social media accounts months before her January 2018 arrest. As The Ashley previously reported, Jenna was arrested in late January for DUI and possession of narcotics paraphernalia after allegedly being found passed out at the wheel of her SUV while stopped at a traffic sign in Pennsylvania. Her car–with its custom vanity license plates that read "AMAZON"– was still running when cops approached.
Once cops determined that Jenna was allegedly under the influence, and possibly overdosing, they administered Narcon. When an officer tried to subdue her, Jenna allegedly bit the cop on the forearm before being transported to the hospital.
(You can read the incident report here.)
However, judging by Jenna's tweets, she's come a long way since then. In addition to tweeting a photo of her new pet (an albino frog), and a memorial Father's Day tribute to her late father, Jenna also told one of her followers that she is definitely ready to participate in a "Winners" season of 'Survivor', should the opportunity ever be offered to her.
'Survivor' fans welcomed Jenna back to Twitter, and excitedly tweeted that they hoped she would get to play the game again.
After all…everyone loves a good comeback story!
(Photos: Stephen Chernin/Getty Images/ Twitter)