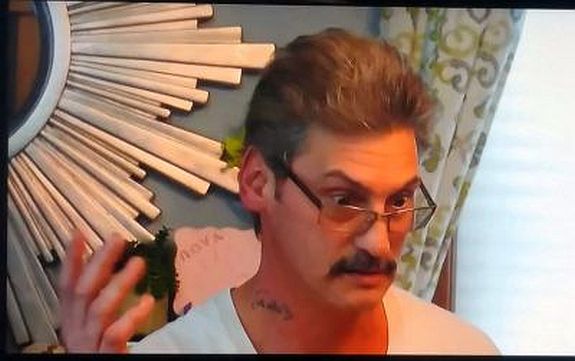 From new books to new boos, the stars of the Teen Mom franchise were quite busy this weekend!
In an effort to bring you up-to-date on all of the 'Teen Mom' happenings from the past few days, The Ashley brings you the Teen Mom News Pile!
Here are all the major (and minor but interesting) Teen Mom OG and Teen Mom 2-related things that happened so far this week…
Amber Portwood Says She Gets A Second Chance to Be A Good Mom, Thanks to Son James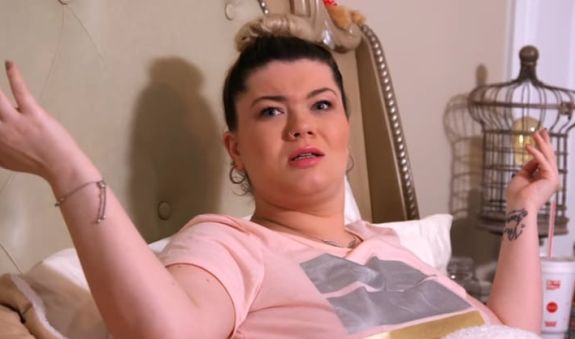 'Teen Mom OG' star Amber has long-proclaimed to be a good mom to her nine-year-old daughter Leah, but many of her choices have sometimes reflected quite the opposite.
In a new interview with Us Weekly, Amber, who gave birth to son James last month, stated that she feels like she finally gets another chance to show everyone that she can be a good mother.
"I'm more driven and have the means to take care of a baby better. This is a chance for me to really show what kind of mother I am," Amber told the magazine, adding that being older and in a stable relationship with her child's father has helped a lot.
"Before [when I had Leah], I wasn't mature nor was the relationship right," Amber said. "I want to make sure I don't fall into old patterns and get into a depressed state. I have to take care of myself. Healthy mommy, healthy baby."
Amber also stated that her boyfriend, Andrew Glennon, has stepped up to take on his share of the parenting duties.
"He is such an amazing man and loves taking care of James," she said. "He was afraid of postpartum depression, so he's always checking up on me. He just wants to make sure I'm loved. It's almost perfect."
Click here to read the full article and see new family photos of Amber, Andrew and James.
Jenelle Evans Seemingly Shades Chelsea Houska's Hair Extensions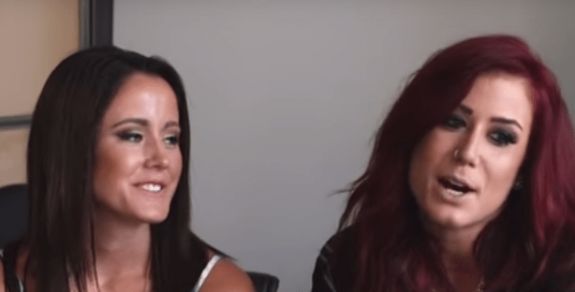 File this one under: "I can't believe we care about this crap…but we do."
On Wednesday, Jenelle randomly tweeted about how awful leave-in hair extensions were.
Only get leave in extensions if you want your hair super thin and falling out after 3-4 months. ?

— Jenelle Eason (@PBandJenelley_1) June 27, 2018
"Only get leave in extensions if you want your hair super thin and falling out after 3-4 months," Jenelle wrote.
While it seemed like a completely random topic to tweet about, 'Teen Mom 2' fans suspected that Jenelle posted the tweet to shade her co-star Chelsea, who had just posted on social media that she was excited to have leave-in hair extensions.
"SOOOOO PUMPED about my new extensions no more clip ins (woo!)…I'm obsessed," Chelsea posted to social media on Sunday, along with photos of her new 'do.
'Teen Mom 2' fans were quite vocal about Jenelle's (potential) attempt at shading Chelsea.
"She really tried to come for Chelsea's extensions?" one person wrote on Twitter. "Come on."
"Like her opinion even matters about Chelsea. She could NEVER be half as good as Chelsea even if she tried. Chelsea is living the life," another person wrote. "No haters, no abuse, no mug shots. Her husband is wonderful and has a real life JOB! What life goals look like."
Chelsea's father, Randy, jokingly threw some shade back at Jenelle's comment.
"Dammit @ChelseaHouska !! You should have told me not to get extensions last year!" he wrote in the caption of a photo he posted of his balding head. "Look how super thin my hair is now!"
Dammit @ChelseaHouska !! You should have told me not to get extensions last year! Look how super thin my hair is now!!!!! pic.twitter.com/UlDd4H1d9U

— Randy Houska (@PapaRandlicious) June 27, 2018
Kail Lowry Gave An Update On Her Long-Lost Letter of Love Book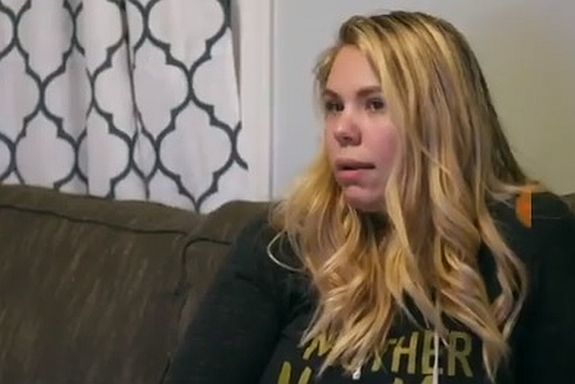 Back in February, Kail announced to fans that her fourth book, A Letter of Love, was on its way. At the time, she stated that she would soon be embarking on a book tour to promote the book, which she stated would be sort of an apology to her sons Isaac, Lincoln and Lux for the relationship mistakes she's made over the years.
While she promised that she would be promoting the book in April at the Los Angeles Book Festival, the festival  came and went without an appearance by Kail or any new details about the book being released.
In a recent Instagram post, Kail finally revealed what was going on with her latest book.
"Hey Guys! I know that you have been patiently waiting on my book "A Letter of Love". My publisher @13thandjoan and I have been hard at work, putting the finishing touches on it, just for you," Kail captioned a photo of herself and the book cover.
Kail also explained why the book's release has been delayed.
"I hope you understand that writing is truly a labor of love for me and I wanted this book to be a reflection of what's really in my heart!" she wrote. "The truth is, I've experienced so many emotions over the last few months and it has taken me a moment to reconcile my thoughts."
The book's new release date is August 14. It can be pre-ordered here.
Butch Baltierra Introduced His New Babe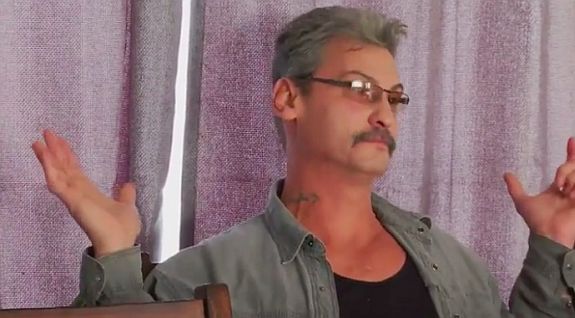 Butch is sober…and a babe magnet, apparently!
The 'Teen Mom OG' grandpa, who is back to being drug-free after a relapse and a long stay in a Texas rehab, posted on Monday that he was driving down to Texas to see his new squeeze.
"Gotta get back to Texas!" he told his social media followers. "My baby's in Texas!"
He later posted a photo of him and his new lady friend to social media. It is not yet known if Butch and his new lady will appear on the upcoming season of 'Teen Mom OG.'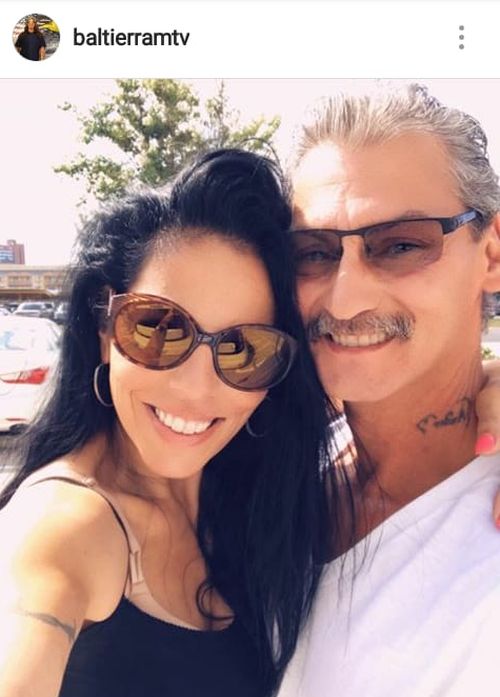 To read The Ashley's other 'Teen Mom' stories from this week, click here! 
(Photos: MTV, Instagram)