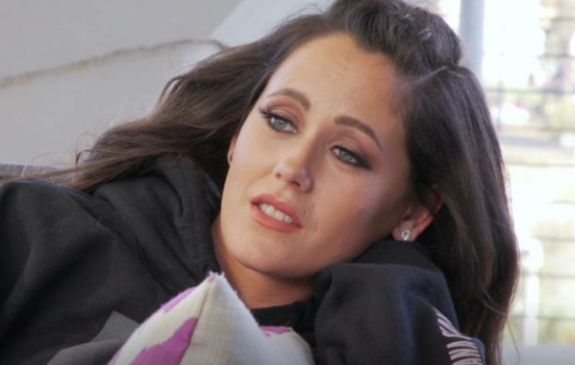 There's chaos happening on The Land and MTV is frantic to capture it all on film for the upcoming season of Teen Mom 2!
As The Ashley told you on Monday, Jenelle Evans' son Kaiser was not returned to her on Sunday by Nathan Griffith's mother, Doris Davidson, after Doris and Nathan became alarmed by bruising found on the boy's body. Cops were called, CPS came out and, as of press time, Kaiser is still in the care of Doris.
Unfortunately for 'Teen Mom 2' fans, none of this drama has been filmed for the show. The Ashley can exclusively reveal that Jenelle is still refusing to sign her Season 9 contract because MTV will not agree to allow her husband David Eason to participate in the filming.
The Ashley's sources tell her that on Monday, the show's producers were blowing up Jenelle's phone, trying to convince her to let them film the Kaiser custody situation, but Jenelle refused.
"They were literally BEGGING Jenelle to film yesterday," The Ashley's source tells her. "The producers really want this Kaiser stuff included in the show. They keep telling her it's part of 'her story' and she will get a chance to show her side of what's happening but she still said no."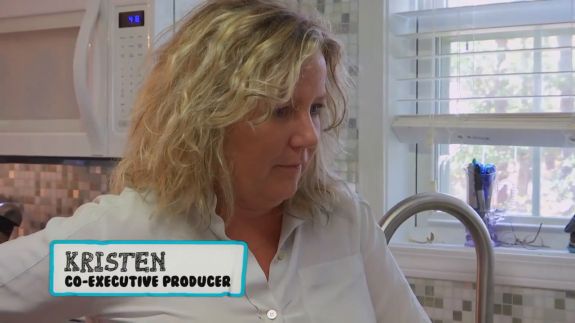 As The Ashley previously told you, Jenelle has been refusing to sign the Season 9 contract for almost a month now. (She was initially presented with the contract around the time Dr. Drew Pinsky came out to North Carolina to film Jenelle's portions of the Season 8B Reunion.)
The source tells The Ashley that producers thought this was just another one of Jenelle's tactics to get what she wanted, but now they believe that she really is going to leave the show because MTV is not going to budge on the rules regarding David.
"The contract situation is at a complete stop right now," the source said. "She rejected the contract [the producers] sent her last week. She didn't even read it once she saw that David wasn't going to be allowed to participate, even behind the scenes. [MTV] is not negotiating with her on it, and Jenelle is not budging."
The Ashley broke the news last month that 'Teen Mom 2' had been renewed for another season. The Ashley's sources told her what Jenelle was demanding in regard to David and the upcoming season.
"Basically, Jenelle wants David included in filming, and if that's not possible, she wants him to be allowed to be around while she's filming," the source said last month. "She doesn't care if he isn't shown on-camera or paid. She told [the producer] that if she is filming at their home, she is not going to make David leave. She also wants him to be able to attend Reunions  and other filming events with her–even if he doesn't go on-camera– and for MTV to pay for his travel."
The show's producers had been waiting until Jenelle signed to begin filming with any of the girls, but The Ashley hears that the remaining four girls– Chelsea Houska, Briana DeJesus, Kail Lowry and Leah Messer— are either already filming for Season 9 or about to begin next week.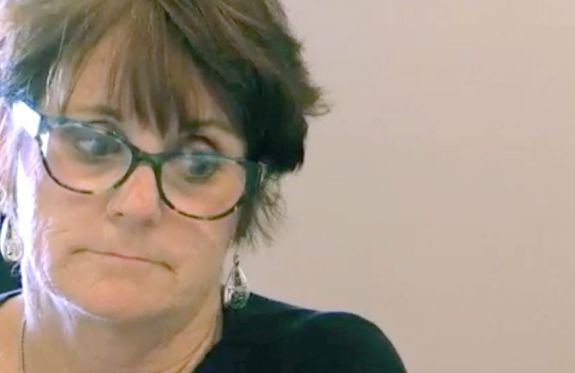 "If Jenelle doesn't sign, [the producers are] planning to just move forward without her because they're not budging," a behind-the-scenes source tells The Ashley. "The other girls are ready and willing to film, and the producers and crew were off work way too long already because of this hold-up.
"They have to move the show forward, because they are missing too many important milestones in the girls' lives."
The Ashley will update this story when more info becomes available.
RELATED STORY: 'Teen Mom 2′ Officially Renewed for Season 9: Get All the Behind-the-Scenes Details & Find Out the Girls' Demands!
(Photos: MTV)